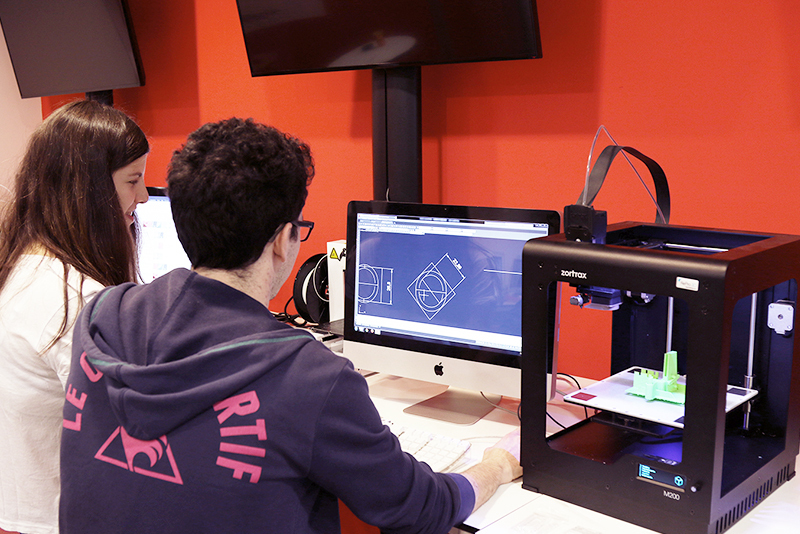 PLANNED
Fab Lab ESNE
https://www.fablabs.io/labs/fablabesne
Av. de Alfonso XIII, 97, Madrid, 28016, Spain
Fab Lab ESNE is located in the Madrid-based campus of ESNE, a university center specialized in design. Its main goal is to provide students a place to learn and use digital fabrication machines and processes so they can develop and prototype their designs. Being a school with multiple design degrees (product, graphic and multimedia, interior, fashion and videogame) the Fab Lab is also a meeting point for collaboration between different degrees in order to develop multi-disciplinary projects.
Links
Lab Capabilities
Impressão 3D
Usinagem CNC
Produção de circuitos
Corte Laser/Gravação
Usinagem de precisão
Para quem é voltado o fablabs.io?
Machines
Discuss this Lab on forum.fablabs.io