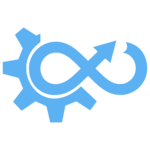 Bruno Messin
Joined about 9 years ago.
Bio
Hi I'm Bruno, from France.
I've been working the last 8 years on electronics systems for luxury motor yachts, as a contractor first and as onboard ETO (ElectrTechnical Officer).for the last 4 years.
On my last boat, I ended up maintaining a lot of the electronics myself. Unfortunately I was limited with the tools I could use in ports and ended up with excessive charges from contractors for a job I could do myself if I had the rights tools.
I eventually got tired of sailing around the world and resigned from my last boat. I decided to create a FabLab, specialized in maritime projects, to give others the opportunity to work on their own projects and share their knowledge.
The NavLab was a great 3 years adventure but is now closed... but I have loads of other projects ! Do not hesitate to contact me.
Works at: