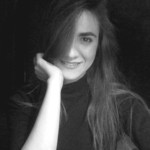 Marjan Jelvehnejad
Joined over 7 years ago.
Bio
I am an Isfahan based architect,
Holding my Master in Advanced Architecture from IaaC institute of Barcelona -in the field of self-sufficient buildings-
I have my 3 years of working experience as an architect designer and detail associate in Isfahan.
I also hold my "smart cities coarse" certificate from Open University in UK.
In 2014 I reviewed for FabLab BCN internship.
Some of my recent works has been considered as best projects in "reshape 2015 wearable technology competition" and "Advanced Architecture contest 2016".
I am already cooperating with University Of "Danesh Pajoohan" for upcoming Iaac global summer school in Isfahan, September 2016.
Links
Works at: