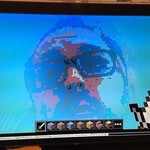 Andreas Kopp
Joined almost 9 years ago.
Bio
I attended many Maker Faires and was a member of open workshops and fablabs for the last 5 years. After finishing the fabacademy in Barcelona in 2016 and getting my diploma at FAB12 in Shenzhen I visited many labs on world tour through South America and Asia. Since 2016 I am buildng up erfindergarden focusing on kids and teenagers.
I also offer the fabacademy course- Send me an email to academy@erfindergarden.de if your interested in taking the fab academy in Munich.
Links
Works at: