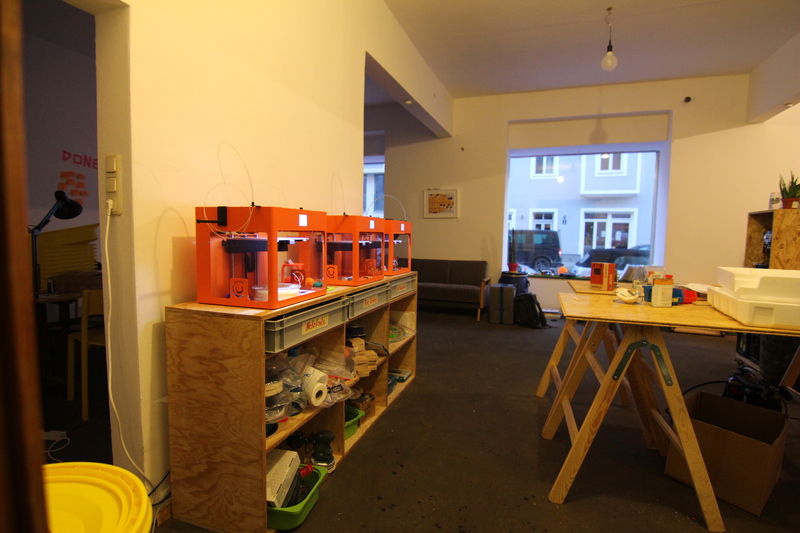 Fab Lab erfindergarden München (Munich)
https://www.fablabs.io/labs/erfindergarden
Oefelestraße 4, München, Bavaria, 81543, Germany
erfindergarden ( [ɛɐ̯ˈfɪndɐ] erfinder is an inventor in German) started as minecraft hacking workshop with the raspberrry pi for children that we tought in fablabs all over Europe and at a regular Friday Pi club in Fab Lab Munich. Since August 2016 we are building up our own lab in the center of Munich with about 80m2. We are very accessible with two big shop windows and want to get all the neighbourhood community involved in DIY. We are inspired by the ways children learn when they are on their own like painting with hands or building things with legos or minecraft blocks instead of being forced to remember facts and figures. We want to replicate this style of learning and give them the playground to create, explore and experiment with digital and also non digital fabrication tools.
We now have the complete list of machines of the fablab inventory like a big CNC, a Lasercutter, a Vinyl Cutter, a Precision Milling and several 3D Printers.
Big kids can use the lab every Saturday and during our workshops.
We also offer Fab Academy - the official program to train fab lab staff called "How to make (almost) anything" since 2017 as the only fab lab int the South of Germany. If you are interested send us an mail to academy@erfindergarden.de.
Lab Capabilities
3D printing
CNC-Milling
Circuit production
Laser
Precision milling
Vinyl cutting
Discuss this Lab on discuss.fablabs.io