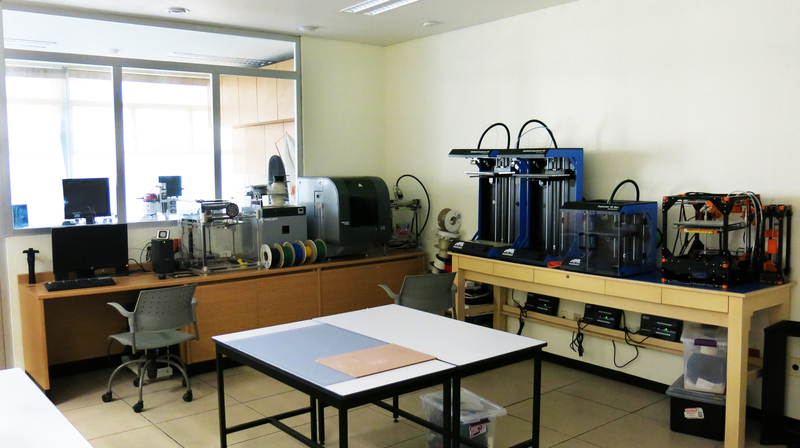 UNAM FABLAB
https://www.fablabs.io/labs/unamfablab
Circuito de los Posgrados S/N , Lab. J-006 P.B. Edificio J. Unidad de Posgrado, Mexico City, Coyoacan, 04510, Mexico
The laboratory is part of the Postgraduate on Industrial Design program of UNAM (National Autonomus University of Mexico), the largest university in Mexico, and has specialists in the areas of Design, Engineering, Ergonomics and Robotics.
The digital manufacturing laboratory has been stablished as part of the services provided by this university, in which students and the public generate projects and prototypes of products and services assisted by the university community and faculty.
Currently the laboratory has CAD/CAM 3D printing services, laser and vinyl cutting, CNC manufacturing, electronics and prototiping workshop ,robotics and even virtual reality for digital prototyping.
The laboratory has been built periodically with several generations of 3d printers, which are currently used primarily for filament deposition, but also has printing equipment for photosensitive resin, and even a printer for pastes. In addition to this, there is specialized computer equipment for 3d modeling that is available for the users of the laboratory, these equipments have the main cad / cam systems of the market both pay and opensource.
Currently the laboratory serves the entire university community, especially graduate students, however is open to the general public with very affordable costs.
Links
Lab Capabilities
3D printing
CNC-Milling
Circuit production
Laser
Precision milling
Vinyl cutting
Machines
Discuss this Lab on forum.fablabs.io