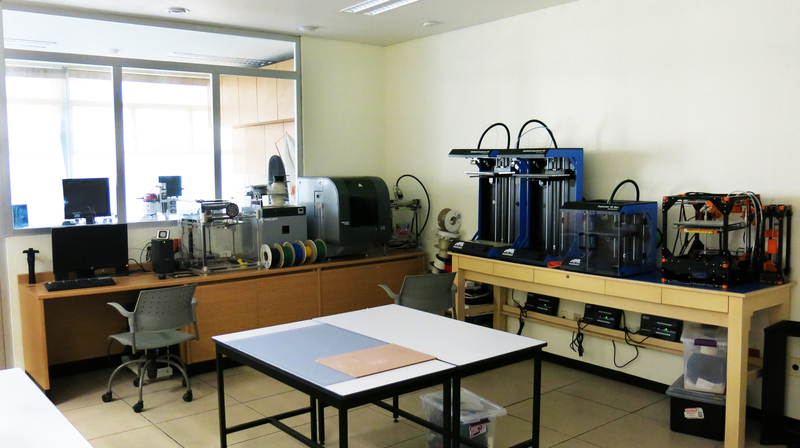 UNAM FABLAB
https://www.fablabs.io/labs/unamfablab
Circuito de los Posgrados S/N , Lab. J-006 P.B. Edificio J. Unidad de Posgrado, Mexico City, Coyoacan, 04510, Mexico
UNAM FABLAB has its origins in the Digital Manufacturing Area of the Graduate Program in Industrial Design at UNAM (Universidad Nacional Autónoma de México), the largest university in Mexico.
The laboratory seeks to promote the development of research and postgraduate projects, as well as the design and manufacture of prototypes and innovative products in various areas of knowledge. In addition, to promote the transfer of technology and knowledge to society through collaboration with companies and organizations.
UNAM FabLab is run by a team of cutting-edge teachers and researchers, who provide advice and technical support to students and professionals who use the facilities. The space is used for both research and teaching, providing students with hands-on experience in designing and manufacturing innovative solutions.
Currently the laboratory has services for 3D CAD/CAM printing, laser and vinyl cutting, CNC manufacturing, electronics and prototyping workshop, robotics, and even mixed reality for scientific and commercial visualization.
Since 2023, UNAM FabLab has two offices, each focused on meeting the specific needs of its community. In the first one, the headquarters located in the Graduate Program in Industrial Design, it has digital manufacturing tools with FDM and DLP technologies, as well as such as CO2 laser cutting, Vinyl cutting, CNC cutting, Electronics and more, while at the headquarters of the Faculty of Chemistry there are bio-printing services and experience in the development of 3D materials for teaching chemistry.
The two sites are interconnected and share information and resources with each other, allowing users to access a wide range of tools, technologies, and knowledge. In addition, joint projects can be carried out between both venues, promoting collaboration and the creation of work networks.
Links
Lab Capabilities
3D printing
CNC-Milling
Circuit production
Laser
Precision milling
Vinyl cutting
Machines
Discuss this Lab on forum.fablabs.io