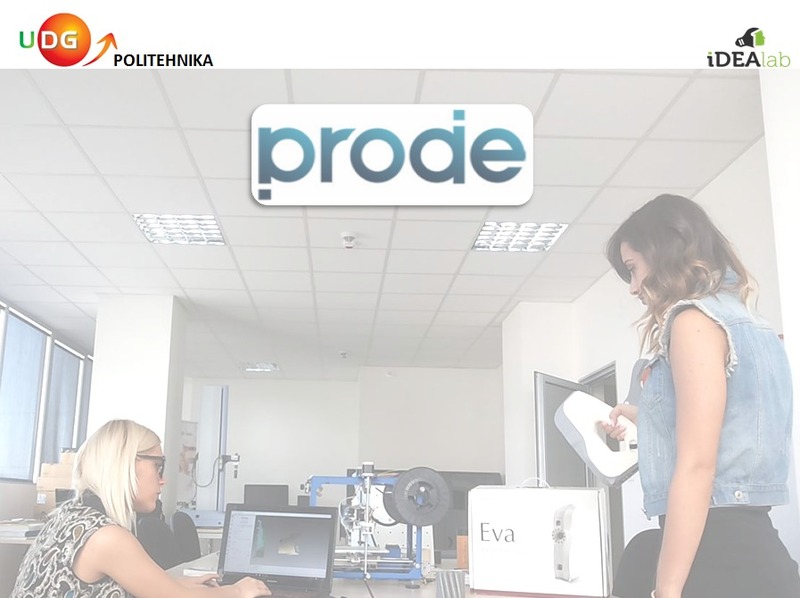 ProDe
https://www.fablabs.io/labs/prodelab
Donja Gorica, Podgorica, Montenegro
Welcome to our Lab!
Laboratory for product design ProDe is located at the University of Donja Gorica (UDG), Montenegro. The laboratory is equipped by the latest Rapid Prototyping equipment and includes 3D Printer-ProJet 660, 3D Scanner- Artec Eva, Shimadzu EZ Tester and hp DesignJet Printer. The Faculty of Polytechnics UDG, in collaboration with national and international partners, manages the Laboratory.
3D printing is the latest technology making its way into the classroom. Students create and produce actual models they can hold and feel. The classroom environment allows students to discover and employ new applications for 3D printing. RepRaps (making self-replicating machines), for example, have been used for an educational mobile robotics platform.
3D printing is being integrated in the learning curriculum at UDG. In March 2016, four students from faculty of Polytechnics defended diploma thesis ''Conceptual architectural design of the Congress Center Millennium, Podgorica'', with scale architectural models built in ProDe UDG Lab.
ProDe laboratory is currently being used by staff and students of the University of Donja Gorica. Project ''Laboratory for product design including disciplines as graphic, fashion and interior design'' is funded by HERIC (Higher Education and Research for Innovation and Competitiveness) grant and financed by Ministry of Science of Montenegro through World Bank credit. Commercialization of the Laboratory ProDe is planned according to the project work-plan, for the following year.
Links
Lab Capabilities
Discuss this Lab on forum.fablabs.io