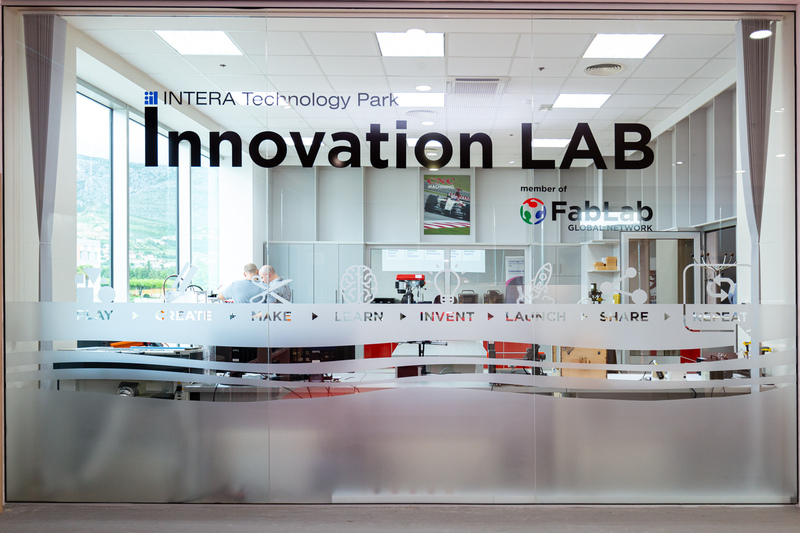 iLab Mostar
https://www.fablabs.io/labs/ilabmostar
Bisce polje bb, Mostar, 88000, Bosnia and Herzegovina
Our Innovation Lab (shortly: iLab) is a part of INTERA Technology Park Mostar (Bosnia and Herzegovina), a non-profit NGO whose mission is to enable and foster innovation, internationalisation and economic development in Mostar and Herzegovina region. INTERA TP supports startups and young entrepreneurs in their first steps and growth, and also provides various practical trainings for adult individuals.
The hallmark of INTERA TP is its training centre for metal CNC machining, that offers practical hands-on training for industrial CNC operators and programmers. INTERA TP collaborates with two universities in Mostar and many companies involved in various industrial sectors (CNC machining, tooling, aluminum and zinc casting, sheet metal processing, plastic injection moulding, etc.). Another important segment is our "Centre for Technical Culture" dedicated for children, that offers creative workshops in robotics, electronics, model-making, programming, graphics, and many more - all dedicate to boost creativity while having fun.
The iLab itself is equipped with PC workstations, laser cutter/engraver, 3D printers, CNC router, mini lathe (one for metal and another one for wood), two industrial-level CNC machines (mill and lathe) and an arsenal of power and hand tools (saw, drill, grinder, multitool, etc.) as well as electronics workbench.
Our ambition and sincere desire is to make our iLab grow by involving and activating every single 'maker' in our local environment.
Links
Lab Capabilities
3D printing
CNC-Milling
Circuit production
Laser
Precision milling
Vinyl cutting