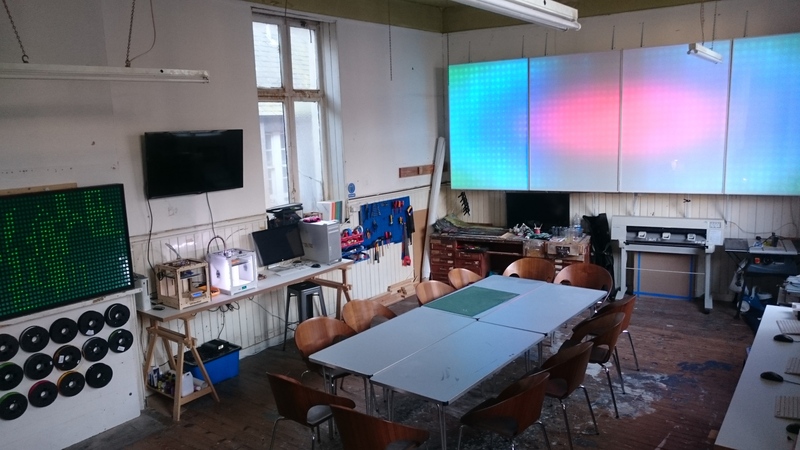 Peacock's DIGI
https://www.fablabs.io/labs/peacocksdigi
21 Castle Street, Aberdeen, AB11 5BQ, United Kingdom of Great Britain and Northern Ireland
Peacock's DIGI is Aberdeen's original and friendliest digital fabrication studio!
Our studio is based in 21 Castle Street and hosts a wide range of digital fabrication tools, offering low cost access to equipment and knowledge to help turn your ideas into reality.
The Peacock's DIGI team has real-world, professional experience in graphic design, mechanical engineering, jewellery making, coding, sculpture, web design, photography, film-making, electronics and circuit board design as well as a genuine love of tinkering and making.
We offer open access to various machines: 3D printers, 3D scanners, laser cutter/engraver, risograph, soldering and electronic equipment, hand tools etc.
We also have computers with Photoshop, Illustrator, Maya, SketchUp, Rhino, AutoCad, Final Cut, Office and more.
Come visit us and see what you can create!
Links
Lab Capabilities
3D printing
Circuit production
Laser
Discuss this Lab on forum.fablabs.io