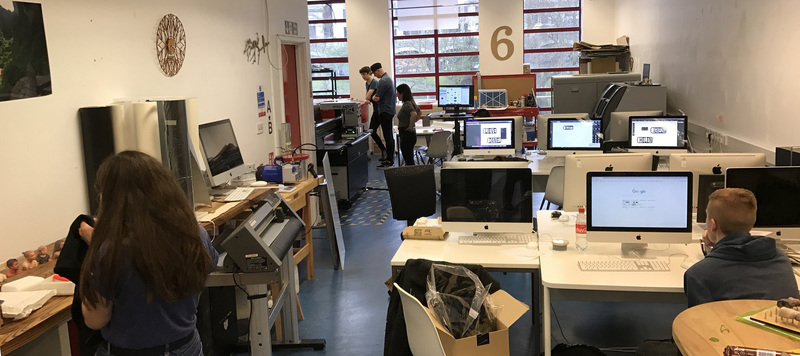 MAKE Aberdeen
https://www.fablabs.io/labs/makeaberdeen
17 Belmont St, Aberdeen, AB10 1JR, United Kingdom of Great Britain and Northern Ireland
MAKE Aberdeen (MAKE), is the first and foremost open access digital fabrication studio in the North East. We are based at 17 Belmont Street in the heart of the city with core funding from Aberdeen City Council, Super Connected Cities and Robert Gordon University (RGU).
MAKE provides affordable access and training in digital fabrication tools with our industry experienced and friendly team through a design thinking approach and connections within RGU.
We have an extensive range of digital fabrication tools including laser cutters, 3D printers (FDM, SLA, Polyjet, Metal, full colour), 3D scanners, vinyl cutting, digital embroidery and direct to media printing (we can print on anything). These facilities and tools provide an accessible and collaborative environment, offering the potential to create just about anything you may wish to make.
MAKE actively works on developing links with: Local communities, Creative Industries & Start-ups, School and lifelong learners together with more business focused opportunities with the Offshore energy sector & Renewable energy.
Whatever your project, get in touch and get the ball rolling
Links
Lab Capabilities
3D printing
CNC-Milling
Laser
Vinyl cutting
Discuss this Lab on forum.fablabs.io