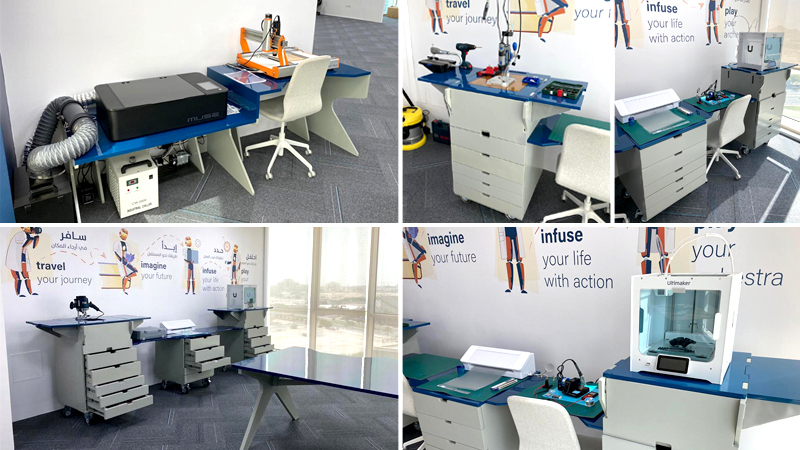 Mada Fab Lab
https://www.fablabs.io/labs/madafablab
Al Nasr Tower B , Al Corniche Road, Doha, Doha, 24230, Qatar
MadaFablab is the first hands-on inclusive technology and digital fabrication space in the world setup at the MadaLab in the State of Qatar. The vision of MadaFabLab is to be referenced internationally as the first Fab Lab, managing, developing, and promoting social innovation processes through digital manufacturing and open knowledge for persons with disabilities. Such a space will support, promote, and accelerate ideas into products, which allow the development of high-value local entrepreneurs and businesses for persons with disabilities. The MadaFabLab is part of the Mada Innovation Program run by Mada Center, Qatar.
Links
Lab Capabilities
Impressão 3D
Usinagem CNC
Produção de circuitos
Corte Laser/Gravação
Usinagem de precisão
Para quem é voltado o fablabs.io?