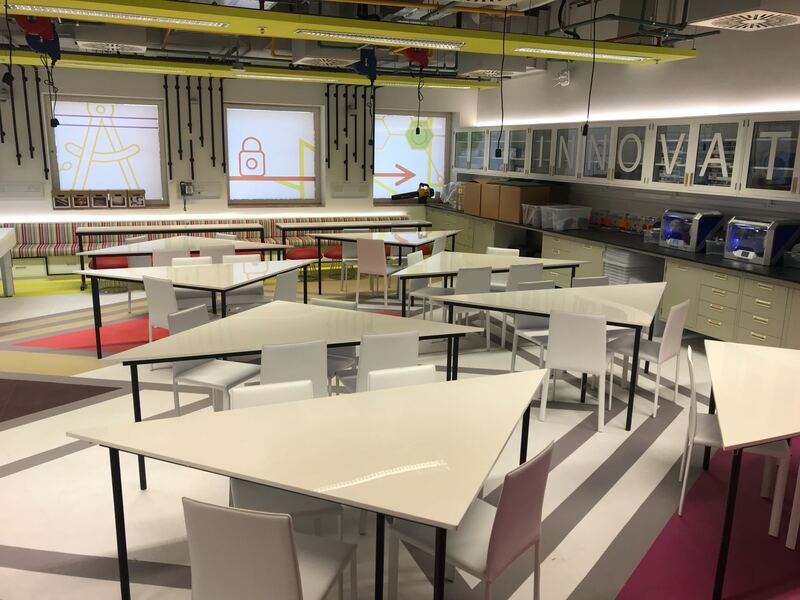 STEM HUB
https://www.fablabs.io/labs/stemhub
Texas A&M University at Qatar, Education City, PO BOx 23874, Ar Rayyan, Al-Dawha, 23874, Qatar
STEM skills (science, technology, engineering and mathematics) are a national priority for Qatar as it develops a knowledge-based economy. By focusing on hands-on learning and innovative thinking, the STEM Hub provides a unique space where students and teachers can benefit from access to tools, scientific instruments, 3D printers, engineering equipment and raw materials. The STEM Hub's resources are supplemented by central laboratories and workshops at Texas A&M University at Qatar, which has an impressive array of advanced scientific equipment for research in chemistry, physics and engineering.
The STEM Hub is a venue for hosting outreach initiatives and academic enrichment programs designed to stimulate interest in STEM disciplines among schoolchildren in Qatar. The space is designed with that audience in mind, and the bright, colorful décor provides a fun learning environment. When students enter the STEM Hub, they are encouraged to learn by doing — through experimentation, iterative design and team-driven innovation.
Skilled mentors and facilitators are able to assist in developing workshops for schools based upon given learning objectives. Additionally, teacher workshops are available to help Qatar's educators understand and apply cutting-edge technology such as 3D printers directly in the curriculum.
Links
Lab Capabilities
Discuss this Lab on forum.fablabs.io