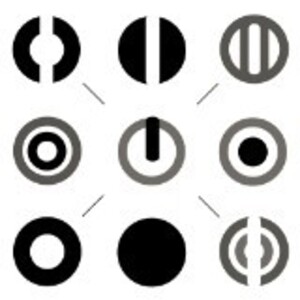 Fab Lab FBI
[Fab Lab]
https://www.fablabs.io/labs/fablabfbi
No. 101, Section 2, Kuang-Fu Road, Hsinchu, Taiwan, 30013, Taiwan
We are a group of researchers and artists from Taiwan and China who love DIY, explore dreams, and conduct futuristic creative interaction experiments. We call ourselves: FAB Lab FBI agents: (Futuristic Brilliant Interaction, FBI). The main core is in Tsing Hua Univ. in Taiwan and a branch is in Nanjing in China.
Through Fablab Dynamic in Taiwan, Fab Lab FBI was registered in 2014.
URL of Fab Lab FBI — http://fablabfbi.org
URL of Fab Lab FBI in China — http://fablabfbi.cn
URL from fablabs.io — http://fablabs.io/fablabfbi
We are located in the countryside in an agricultural district in Taicang, China — the blue sky, clean air, and friendly people attract us. We actively engage in the promotion of DIY culture and sharing knowledge as open source. We work with and encourage Taicang people whether they are farmers, workers, students, or teacher to engage in DIY.
Our charter:
1. Execute cultural and creative applications through Fab Lab concepts.
2. Use play and fun for the education of children through Fab Lab concepts.
3. Help Taicang become the city of farming and joy through Fab Lab concepts.
4. Build friendly eco-houses through Fab lab concepts.
5. Engage in care for humanity.
Our Fablab equipment includes equipment we have built ourselves and items we have purchased or have received as donations. We are actively cooperating with local farms, wood product factories, wood farm-factories and some small CNC factories to make creative items that reflect culture.
Lets FAB-DIY and make more Taicang stories.
---
Taicang Skymirror Lake in Fall (秋雾中的太仓天镜湖)

Taicang Farm Peace and Joy (太仓田园乐)

Taicang Sha-Xi Oldtown (太仓沙溪古镇)

---
Cultural Creation Project - Explore - Imperial Examinations (观榜大发现)

Cultural Creation Project - Digitalizing the Matsu Festival Celebration (数位迎妈祖)

Cultural Creation Project - Daemon in Cross Media (跃界海精灵)

Employees
Discuss this Lab on discuss.fablabs.io