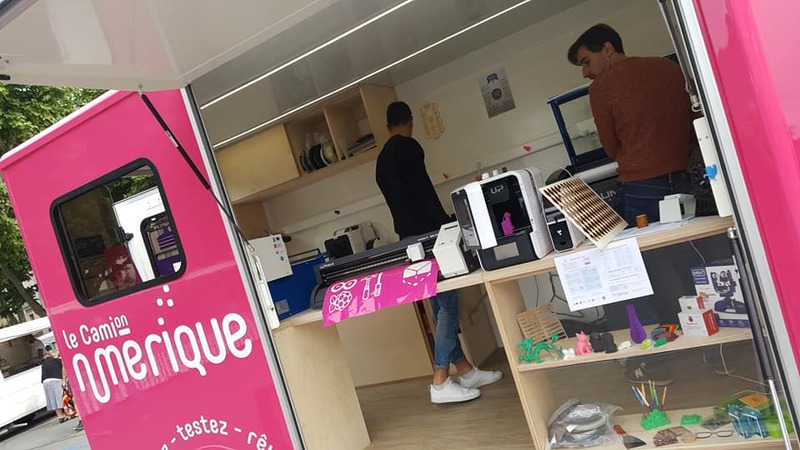 Camion Numérique
https://www.fablabs.io/labs/camionnumerique
Vaucluse, Carpentras, 84200, France
A truck specially equiped with printer, laser cut, scan, vacuum...
It go to all the rural place, on villages over Provence.
Un camion équipé de machines, un véritable fablab mobile autour d'une mission d'éducation populaire et de développement économique. Le camion intervient dans différents cas de figures (écoles, villages, quartiers, entreprises, festivals...)
Lab Capabilities
Impressão 3D
Usinagem CNC
Corte Laser/Gravação
Usinagem de precisão
Para quem é voltado o fablabs.io?
Discuss this Lab on forum.fablabs.io