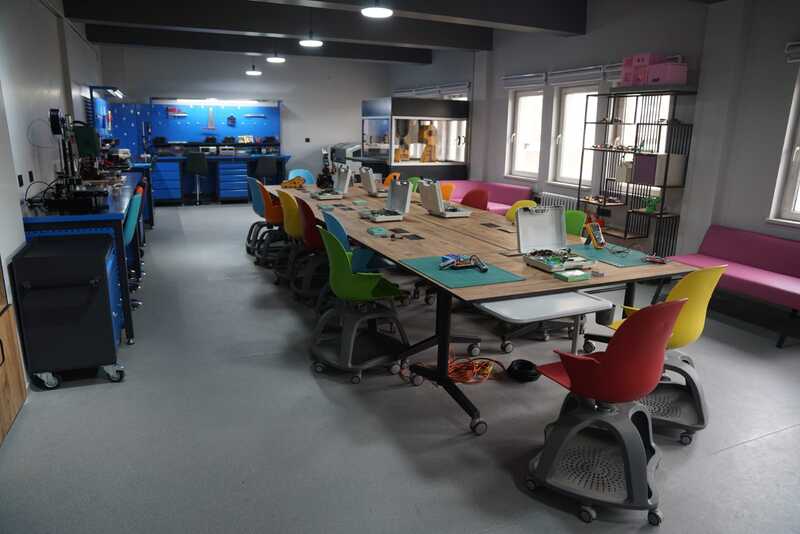 Atölye Ankara
https://www.fablabs.io/labs/atolyeankara
Kanuni Mesleki ve Teknik Anadolu Lisesi, Ankara, Keçiören, Türkiye
We are vocational high school in Ankara, TURKEY. We wanted to establish a fully equipped and open workshop in our school.
In our workshop, those who have a dream and cannot realize this dream due to machine and equipment impossibility is open to all our youth. Our guests can prototype their ideas using the workshop.
Atölye Ankara was financed by Ankara Development Agency and opened with the permission of the Turkish Ministry of National Education.
This workshop is open to anyone who cannot realize their project due to lack of machinery and equipment.
Special objectives of our project and Workshop.
---------------------------------------------
*To create a digital fabrication laboratory and living space with production equipment that enable our young people to transform their creative ideas into projects and develop them.
*The Maker Movement is to ensure the dissemination of the idea that supports sharing with the culture of do-it-yourself technology in technology, talent and experience, also on the education side.
*To ensure that our young population, who is stated to be at the border of technology addiction, transform young people from passive to active production, to develop themselves in the fields they are curious about and to take their place in the business world of the future.
Links
Lab Capabilities
3D printing
CNC-Milling
Circuit production
Laser