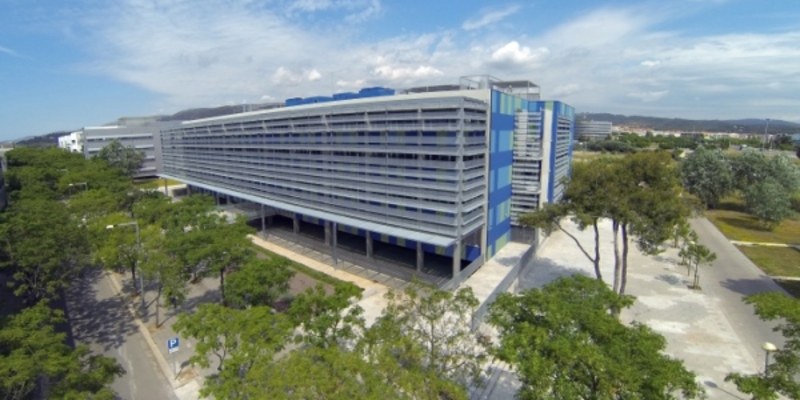 Fab Lab Castelldefels
https://www.fablabs.io/labs/Fablabcastelldefels
PMT-UPC, RDIT Building of.115, C/Esteve Terradas, 1, Castelldefels, Barcelona, 08860, Spain
Fab Lab Castelldefels, is a Digital Fabrication Laboratory specialized in areas of Science and Technology, a Digital Social Innovation project of Space4Earth, a research SME which combine different technologies, such as Digital Fabrication (3D printing, CNC routers & Lasers), Space Technology and geospatial data (EO, GNSS & SatCom data) and 3D projection systems (Computer Vision, Extended, Mixed and Virtual Reality, Holograms, 360º, etc.), IoT, Artificial Intelligence, Machine Learning, etc. to create and implement innovative projects in areas of Smart Cities, Smart Regions and Smart Rural, Disaster Risk Reduction, Environmental Monitoring, for public and private organizations.
Space4Earth is European Space Agency-BIC Alumni, and Fab Lab Castelldefels is a member of the CBA-MIT Fab Lab International Network and member of the CatLabs network.
We are on the campus of the Universitat Politécnica de Cataluña - Parque Mediterráneo de la Tecnología (UPC-PMT), in the seaside city of Castelldefels, 20 km from Barcelona.
The Fab Lab is a place for creativity and innovation through digital fabrication, for students, researchers, educators or entrepreneurship, who need a laboratory, workshop or community to share and create synergies. One of the Fab Lab goals is to democratize digital fabrication and develop new professional skills through this, with activities such as workshops, training courses, conferences, challenges, etc.
Links
Lab Capabilities
3D printing
CNC-Milling
Circuit production
Laser
Precision milling
Vinyl cutting
Machines
Discuss this Lab on forum.fablabs.io