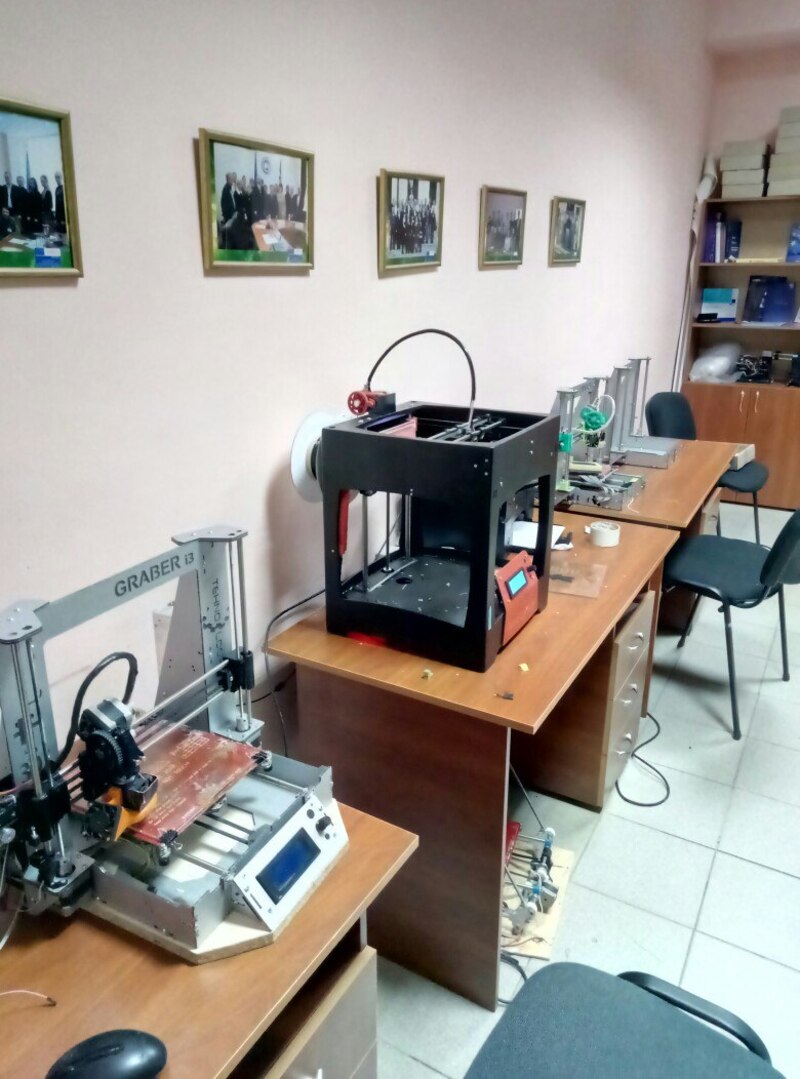 3dinnovationlab
https://www.fablabs.io/labs/3dinnovationlab
Sumy, 2, Rimskogo-Korsakova str., Sumy, 4007, Ukraine
Laboratory "3D-innovation" created on the basis of SSU in the Faculty of Electronics and Information Technology in 2015.
Laboratory led by Associate Professor Vyacheslav Moskalenko. Laboratory staffs are young researchers and students.
The main activities of the laboratory:
- Development, testing and use of 3D-printers, scanners and Embedded Electronic Systems based on Arduino and Raspberry Pi;
- Design, simulation and manufacturing complex unique products from different types of plastic: ABS, PLA, PA, Elastane, PP, PET, CoPET;
- Manufacture of metal products using CNC-milling;
- Development and implementation of augmented and virtual reality;
- Production of unmanned aerial vehicles (quadcopters, hexacopters and gliders);
- Development and manufacturing of bionic prostheses;
- Implementation of algorithms and techniques of machine learning, computer vision in the internet of things and drones;
- Holding seminars, conferences and courses related to 3D-printing and using artificial intelligence algorithms in embedded systems.
Links
Lab Capabilities
3D printing
CNC-Milling
Circuit production
Laser
Vinyl cutting
Discuss this Lab on forum.fablabs.io