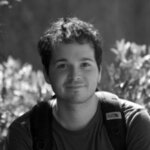 Andrea Saiani
Joined over 6 years ago.
Bio
About Creativity: "Design is what links creativity and innovation. It shapes ideas to become practical and attractive propositions for users or customers."
Andrea Saiani (Rovereto, 1983) Imprenditore e cofondatore di numerose iniziative imprenditoriali innovative, svolge l'attività di consulente aziendale a livello europeo rivolto a start up; si occupa in particolare di business development, desing e industrializzazione prodotti, strategia, risk management e marketing aziendale. Ha conseguito il master in Gestione e Sviluppo PMI presso lo IULM di Milano.
# Best Fablab in Italy 2016 #
http://www.wired.it/economia/start-up/2016/02/02/fablab-italia/
Links
Works at: