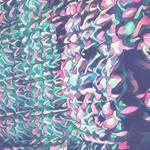 mohan kumar veeramachineni
Joined over 3 years ago.
Bio
They call me Veeramachineni Mohan Kumar. Even as a child, I had the tenacity of solving problems in a creative manner and I started to mould it by participating and winning three science exhibitions during my schooling. By the end of my schooling, I was able to build an amphibious cycle and get a special mention in a national level competition IGNITE hosted by IIT with my friends as a team. As I walked into the college of Architecture, my curiosity increased day by day. I used to spend a lot of time trying to find new materials and technology to enhance the user's experience of the comfort of building designs. I was a topper in Interior Design Studio during my third year in architecture. I have won numerous awards for my designs and attended quite a few seminars that have changed my perspective of discipline in design.
Design has evolved with humanity, from the creation of the wheel to the construction of a smartphone or automobile. Today, our perception of design is dependent on our experiences, environment and influences. Having an open mind and a broad perspective are crucial in creating and taking design to the next level. Design involves working with multidisciplinary professionals from different parts of the world, and in my experience on this global scale allows me to expand and grow as a designer.
During my undergraduate studies in India, I had the opportunity to lead a team of young architects. This experience allowed me to develop the skills of what I have come to recognize as the qualities of a good leader. Strong communication skills, problem solving strategies, energy, integrity and tactfulness are just some of the qualities I gained from this experience. As far as design is concerned, I feel that I have not limited myself. I am proficient in Computer Aided Design and prototyping, and through my global experiences I have developed a sustainable design knowledge.
My experience as a leader has taught me to pursue challenges with passion and integrity, always keeping the consumers and investors in mind, so that the end results benefit everyone.
Works at: