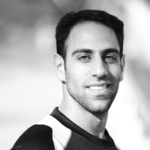 Ohad Meyuhas
Joined about 10 years ago.
Bio
Ohad Meyuhas, Architect with expertise in research, design, innovative product management and implementation and mentoring of digital fabrication solutions (3D printing specifically).
Has extensive experience defining product roadmaps for new innovations, end to end project execution, and establishment of global partnerships in both academia and industry.
While at Stratasys, a 3D printing company, Ohad held leading positions, and currently holds the position, Director of Sustainability Innovation and Solutions. Over the years, he has developed the first 3D printing curriculum that has been implemented in universities around the world and created the first Certification for Additive Manufacturing. He has also developed unique research tools and products for academia and industry and headed up multiple corporate social responsibility initiatives.
Ohad is also a lecturer in both master's and bachelor programs at Reichman University (IDC Herzliya), Shenkar College of Engineering, Design, and Art. His focus is on product design, tangible user interfaces (TUIs), digital fabrication, and parametric design.
His background includes establishing and running the Israeli FabLab network, design and open labs around the world and instructing the Fab Academy Diploma since 2011.
He continues to investigate the relationship between digital fabrication, education, and social impact, and how new technologies shape our daily lives by creating a new symphony.
Ohad holds a Master's in advanced architecture (MAA) from the Institute for Advanced Architecture Catalonia (Iaac); B.Arch. from Bezalel, and Fab Academy Diploma from Fab Foundation.
Works at: