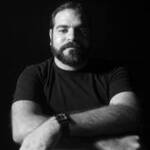 Nawres Arif
Joined about 8 years ago.
Bio
Founder / CEO
- Iraqi maker pioneer.
- Founder of Science Camp (the Iraqi maker space) in 2013 as
the first physical maker space in Iraq with technological
incubation services and preaches in entrepreneurship as the
the future lifestyle of Iraqis Based in Basra south of Iraq.
-GIG e.v advisory board member (Global Innovation Gathering
(GIG) is an NGO registered in Germany of maker spaces, coworking
spaces, hackerspaces, and other grassroots innovation
community).
- IIAA president (Iraqi Independent Alumni Association) for all
southern Iraq (IIAA is an NGO registered in Iraq for the US
Department of State exchange programs community in
southern Iraq).
- Team Iraq leader and exclusive partner of FIRST Global
Challenge 2017, 2018, 2019, 2020 (FIRST Global Challenge is
an international robotics Olympics about awareness of
humanity global issues like energy and water).
- Robotics maker and designer.
- Prosthetics researcher.
- TEDx Speaker 2013, Tech. talk about the "i-mimic"
revolutionary Motion Capture system.
- Academically graduates as pharmacist 2003.
- 3D designer & Animator since 2004 and 3D animation
mentor.
- Expert in digital fabrication (CAD/CAM & 3D industrial
modeling).
- Expert in 3D printing and digital designing solutions.
- Artist: sculptor and painter.
- CCI (Cultural Creative Industries) activist (creating business
based on artistic & artesian products and services by mixing
art with business).
- An activist in the economic cultural shift and an Iraqi law
change to handle and support the entrepreneurship ecosystem
building.
- Inventor and out of the box thinker in mechanics and
robotics maker.
- He's the first one who brought Iraq to the global map of Fab
Foundation for Fab Labs (Fabrication Laboratory), to support
education & research.
- He's the first who brought Iraq to the global map of UN's
SDGs (Sustainable Development Goals), through working on
4 goals of water, clean energy, job opportunities, and
innovative industry.
- He's the first one who brought Iraq to the map for the
precious plastic international project for recycling. And he
leads the team for making the machines under the Precious
plastic project in Iraq.
- He endeavors to make 100% recycling in Science Camp.
- Currently, he is an activist in green energy in the form of heat
batteries rather than the traditional solar panels to provide
countrywide energy (solar) solution.
- He leads the local makers' response to the COVID-19 crisis
through establishing the Makers Army Recall (MAR) virtual
community and working on producing 13,000 protective face
shields to be distributed freely for the medical staff.
- Working on making innovative solutions for the special needs
people to improve their lifestyle by a partnership with
international Careables projects.
- Supporter of the local industry through providing Research &
Development services and manufacturing industrial spare parts
& products (plastic injection molds).
Links
Works at: