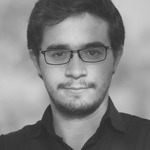 Morteza Toluei
Joined over 4 years ago.
Bio
Morteza Toluei is an Architect and one of the founders of ArchiFab, He holds a M.arch degree from the Elm O Farhang University (Tehran, Iran, 2018) and PHD Candidate in the (IRAN National PHD exam,2018) as well. His Experiences are in Fluid Levels and Architectural Programming in the field of Architecture so his favorite Softwares are in the field of Parametric Architecture such as: Rhino, Grasshopper, Dynamo and etc.
Experience and Performance are two Important parts of his Interests in the Architecture and he is always looking for a Formal Optimization in terms of Items like Climate, Form, View, Landscape and Function and Presenting his designing in the Pure and simple shape by Unique Patterns. He is also Interested in fields of Photography, Graphic and Cinema and believes that Fourth Dimension is a Tension between space and always looking for new challenges in his design works. Challenges like Escaping from repetition, purity, Transparency and he has held workshops In the parametric fields for those who have passion in this field that believes these kinds of shadings brings new Attractive challenges in his works.
He also believes Fabrication as an Inseparable part of Architecture and he is always Optimizing Fabrication and Designing Constantly.
Links
Works at:
Activity
Morteza Toluei was added as Co-Founder & Fabricator at Archifab Studio
over 4 years ago
Morteza Toluei applied to be listed as an employee at Archifab Studio
over 4 years ago