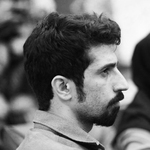 milad heiranipour
Joined about 5 years ago.
Bio
Milad Heiranipour is a member of the Green Management Committee of the Ministry of Science, Research and Technology and a master's degree student in architecture and energy at the Art University of Tehran.
His research interests are energy, parametric modeling and renewable energy, which has published several scientific and research articles in prestigious journals in these fields.
He completed his undergraduate degree final project with the subject of "Designing an Administrative Building with a Zero Energy Approach" with Dr. Jamal Khodakarami's guidance at Ilam University.
He is also the executive director and founder of the Mirkan Scientific-Student Magazine.
Links
Works at:
Activity
milad heiranipour applied to be listed as an employee at Archifab Studio
about 5 years ago