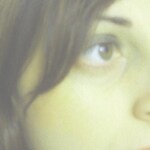 Francesca Mereu
Joined over 7 years ago.
Bio
(Cagliari, 1977), I'm an architect, digital artist and researcher on Interactive Art .
Actually I'm the Fablab Manager of Fab Lab Cagliari
I was been Coordinator of the FabLab Sardegna Ricerche for the year 2014
I was been Co-author of the project MakerFab, presented in Sinnova 2013 (selected among the projects BarCamper)
Actually I'm Freelance consultant for the 'activation and coordination of the FabLab in the Sardinian region.
I have coordinated the experimental group of Advanced Visualization, VLAB4D, in the Medialab-Prado Centre for Digital Culture of the city of Madrid (Spain) in the years 2010-2012. In the same year I created the M-Artech Platform, Women in Art, Science and technology.
Works at: