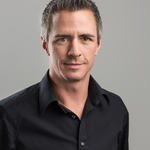 Karsten Nebe
Joined almost 10 years ago.
Bio
I graduated in Computer Science at the University of Paderborn. 2002-2011 I worked as Usability Engineer and became the leader of the Usability Group in 2009. In 2009 I also finished my doctoral thesis in the field of integrating usability engineering and software engineering.
Since 2011 I am professor for Usability Engineering and Digital Fabrication at the Rhein-Waal University of Applied Sciences, Faculty of Communication and Environment in Kamp-Lintfort, Germany. Since 2014 I am the Director of the FabLab Kamp-Lintfort.
My current research interests are (not limited to) Digital Fabrication, Usability Engineering and it's integration with Software Engineering, Ambient Assisted Living and Assistive Systems, and Multimodal Interaction Technologies.
Works at: