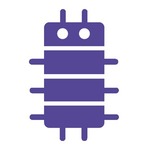 HackLab Terni
Joined about 9 years ago.
Bio
We are an electronics, science and art open lab.
HackLab Terni is a center for peer learning, dedicated to the sharing of knowledge, in the form of workshops, presentations , conferences, parties .
The center is a space for members to work on their individual projects, or to collaborate on group with other members.
We meet on Tuesday, at 21.30, at CHAOS, in Terni, Viale Luigi Campofregoso 98.
Participation is free!
Links
Works at: