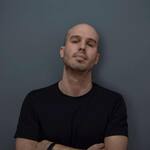 Federico Lapeyre
Joined almost 4 years ago.
Bio
Architect graduate from F.A.D.U., UdelaR. (Montevideo, UY, 2016).
Posgraduate at Program of Architecture and Technologies, from E.A.E.U. - Universidad Torcuatto Di Tella, (Buenos Aires, AR, 2019),
Project Professor at Taller Danza (D.E.A.P.A.), F.A.D.U. UdelaR.
Professor - reasercher at FabLab MVD (Dep.Info) F.A.D.U. UdelaR.
Director- Co-founder of colmo-architects.
Y.A.F.U. Member
Curator of "PROXIMAMENTE" – proposual for Uruguayan pavillion for 17th Biennalle di Achittetura di Venezia, 2020.
Works at:
Activity
Federico Lapeyre was added as Assistant Professor - Researcher at FabLab MVD
almost 4 years ago