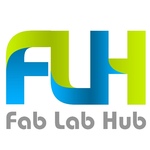 Sarah Boisvert
Joined over 8 years ago.
Bio
Have worked in digital fabrication since 1986, especially laser micromachining at 248 and 193 nm. Co-founded Potomac Photonics, Inc. to commercialize laser micro machining products and services. Formed Fab Lab Hub in 2012 to respond to inquiries on forming Fab Labs in the USA. Have worked with a number of fab labs and consult for the Fab Foundation.
Wrote "The New Collar Workforce" based on research with 200 U.S. manufacturers on the skills needed in smart manufacturing. Founded Fab Lab Santa Fe and Archimedes Fab Lab in Santa Fe, NM focusing on workforce training and entrepreneurship. Developed Digital Badges for the New Collar Workforce providing micro-certifications in 3D Printing operation, laser service, CAD design, and other tools used in Industry 4.0. Certifications combine coursework with hands-on, project-based learning component.
Twitter handle: @fablabhub
Links
Works at:
Contributions