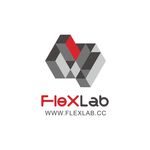 Angelo Yu
Joined almost 8 years ago.
Bio
WE LIKE TO MAKE
Digital Craft is a member of Fablab, and has the core idea of "design, make and share". Our vision is to promote and practice the democratization of fabrication. Currently we have planned four interesting sub-projects, all of them will be released as crowdfunding projects, and the results will be shared under the CC BY-NC-SA license. Creative Commons License
If you are interested, please feel free to contact us, you're welcome to join us.
1. Nanocopter
Status: Crowdfunding
Tiny, appealing, personalized air robot, with applications for entertainment and education.
The goal of this project is to create a simple product which provides a relief from the monotony of daily life,
but which can also showcase digital manufacturing technology.
2. Digital Fabrication of Traditional Arts and Crafts
Status: In planning stage
It is a challenge and opportunity for modern technology to enter the realm of traditional arts and crafts.
The goal is to use new digital fabrication and design tools to make creative traditional crafts.
3. Digital Fabrication in Architecture
Status: In planning stage
We are exploring development of architecture using digital fabrication technology.
Our goal is to realize the "seamless joint" of designing and building.
4. Mini Manufacturing Execution System
Status: Under development
A mini manufacturing execution system, which satisfies mass customization.
The goal is to allow manufacturing of a product without being tied to a certain industry chain.
Links
Works at: