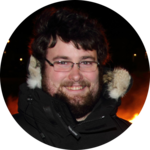 Daniel Harmsworth
Joined about 10 years ago.
Bio
Long time hacker/maker, Involved in the Hackerspace community since 2009 when I helped found the Hackerspace in Perth (www.artifactory.org.au), after meeting up with some folk from DingFabrik at 29c3 I returned to work with the intention of building a FabLab out of the Applied Engineering department where I lecture, a couple of the other lecturers agreed with me and we started buying tools and setting up the lab in February 2013.
In 2019 following on from the closure of FabLab WA I moved across to Wellington, New Zealand to work for FabLabWgtn and study Design at Massey University.
Links
Works at: