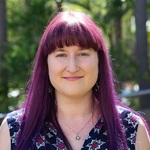 Claire Chaikin-Bryan
Joined almost 4 years ago.
Bio
I'm the Fab Lab Lead at Lake Macquarie City Council, Australia. Located about 2 hours north of Sydney.
I am a qualified Town Planner and Civil and Environmental Engineer with a background in construction planning and project controls, visual arts, graphics design, digital engineering, computer programming and internet of things. I graduated Fab Academy in 2023.
Works at: