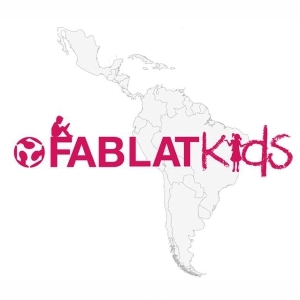 Fab Lat KIDS
[Global]
https://www.fablabs.io/organizations/fab-lat-kids-b66ed4b7-43e3-490a-ae06-c0e063958b14
We promote the learning process by the incorporation of new technologies contributing the Know How of a Latin-American Network of Laboratories of Digital Fabrication, with the goal of rethinking the education of the future.
Our methodology is guided by learning through experience. We focus in educational and playful activities that develop the intelligence, creativity and imagination, stimulating thought faced to innovation.
We seek to generate the children's interest in the world of the new technologies, not only like passive users but like experts and critics of the technological progress, encouraging them to continue their education so they can play an active role in these industries.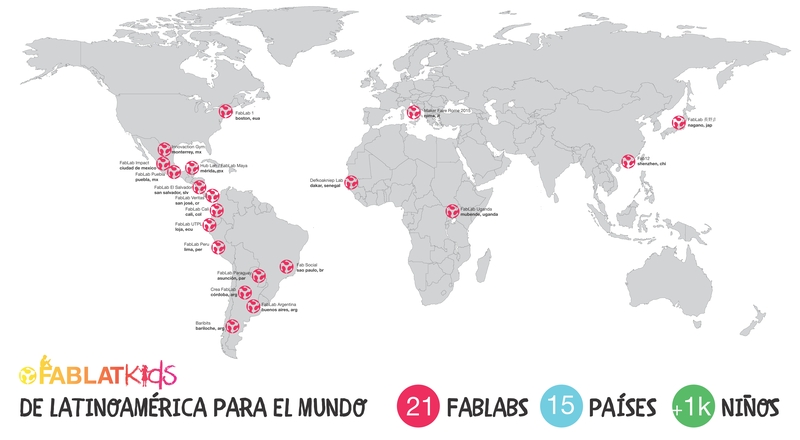 Labs

FabLab Córdoba
https://www.fablabs.io/labs/fundacionfablabcordoba
Democratizamos el acceso al conocimiento y a las tecnologías de fabricación digital promoviendo una nueva forma de aprender, enseñar y producir.
FabLab Ucontinental
https://www.fablabs.io/labs/fablabucontinental
Pioneers in the decentralization of digital manufacture. We aim to take our projects from the Universidad Continental, in Huancayo, to the world.
Fab Lab Maya
https://www.fablabs.io/labs/fablabmaya
Fab Lab Maya has the purpose to introduce technology in all the levels of education to support projects that improve the main economic activity of our area, tourism.
Pending


Fab Lab VERITAS
https://www.fablabs.io/labs/fablabveritas
Be the center of reference in the development, teaching, use and design of technologies applied to art, science and creative education in Latin America, as well as being leaders in the fabber movement

FabLab Nagano
https://www.fablabs.io/labs/fablabnagano
Our lab is FabLab in the university established within Shinshu University Faculty of Education. We are focusing on education and research and holding workshops for the general public.
Fab Lab Lima
https://www.fablabs.io/labs/fablablima
Our mission is to advance the state of the art of Digital Fabrication and to generate new interrelationships between Art, Science and Technology through applied research and creative inquiry.

Fab Lab Puebla
https://www.fablabs.io/labs/fablabpuebla
Fab Lab Puebla as part of Ibero Puebla's Design and Technology Institute is specialized in fast prototyping. We develop projects for auto, metal mechanic, textile and food industries

FabLab Yucatán
https://www.fablabs.io/labs/fablabyucatan
Our main purpose is to be a creative and inspirational space for the democratization of technology.

Fab Lab ZOI
https://www.fablabs.io/labs/fablabzoi
We are an independent Fab Lab located in Quito since 2013 compromised with human expression and developing. We have two spaces with 150 m2 and access to all digital fabrication machines that you need.