Other Machine Co
Movable extraction Arm hood
An in-lab ventilation system is no longer necessary with this movable extraction arm hood. MAH series can serve as the best mobile or fixed mounted fume extraction system.
Chemical-resistant and heavy duty polypropylene extraction arm.
360-degree rotatable joints in the arms provide exceptional flexibility for easy positioning.
Arm joints are easily removable for simple adjustment of the length of the arm. (removable parts: B, C)
Airflow rate is adjustable by the damper of the extraction arm.
Durable BLDC motor provides quiet and comfortable working environment.
Convenient air flow control.
Gas detecting port for checking filter condition.
Automatic fan malfunction warning alarm.
Pre-filter, HEPA filter, activated carbon filter are provided as standard accessories.
Optional different types of the hoods are available for effective fume extraction.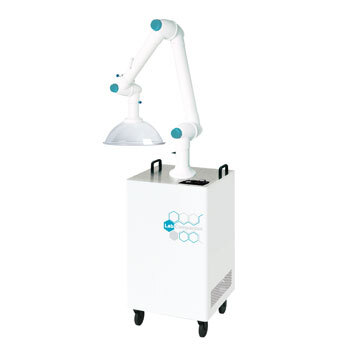 Tags
Useful Links
Machine Revisions
Movable extraction Arm hood
Available at
Discuss this Machine on forum.fablabs.io