Gravograph
LS900
The Gravograph LS900 CO2 laser is an excellent solution for a wide range of applications including material cutting for prototypes and products fabrication, permanent marking, signage and items personalization. With the included application software, the laser cutting & engraving system is designed operator usability, safety and ergonomics.
Gravograph laser engravers are designed to meet the engraving & cutting challenges our customers face every day. With over 80 years of experience providing engraving solutions globally, we really understand what it takes to get the job done quicker and easier while minimizing errors and material waste. Gravograph is known for manufacturing durable and high-quality equipment.
Engraving area: 24" x 24" [610 x 610mm]. Holds items 25.6" x 24.8" up to 9.8" tall [650 x 630 x 250mm]. No problem accommodating tall items.
Laser source – sealed CO2 - Power: from 40W to 80W
Ergonomic design
Lift the cover and the work table is right in front of you for easy loading and unloading
Illuminated keypad buttons for operation in low light conditions
Interactive LCD display for setting default operating state & job control
Illuminated interior for easy viewing
End of job audible alarm
Quality construction for maintaining accuracy and a long life
Cast aluminum frame is built for production
Wide heavy-duty belts for long life minimizes down time and cost
T-slot table surface facilitates custom fixturing
Supports objects up to 55 lbs [25kg]
Point & Shoot with red spotting beam for quick and easy job set up
Point and shoot layout makes job layout simple
Reduces time required to set up difficult to engrave jobs
Verifies engraving location with red beam minimizing errors & material waste
Laser package includes LaserStyle Graphic engraving software designed for lasers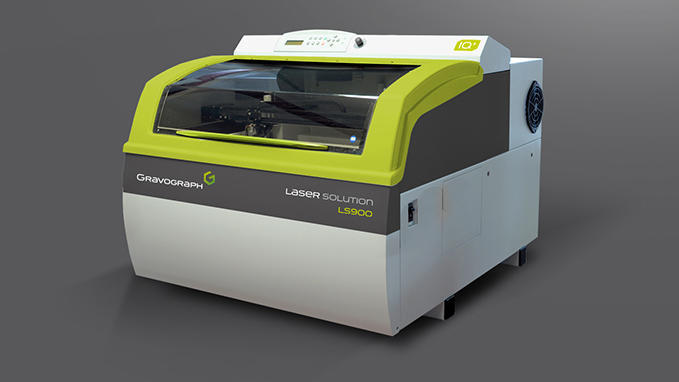 Tags
Useful Links
Machine Revisions
LS900
Available at