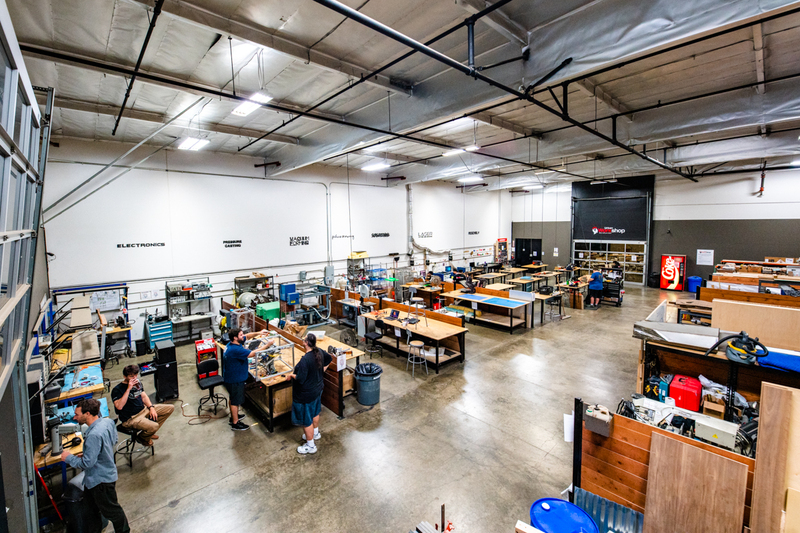 Urban Workshop
https://www.fablabs.io/labs/urbanworkshop
365 Clinton Street, Suite A, Costa Mesa, California, 92626, United States of America
Urban Workshop provides the highest caliber of tools and equipment for our members to use along with the instruction needed to use it safely and effectively. Whether you are completing a home project, preparing for burning man, or starting a new high tech business, our friendly staff and large community of makers is always here to support and help you be successful.
Nearly $1M dollars worth of modern equipment onsite allows members to make virtually anything. With so much to use, education is a large part of the experience with over 100 adult classes per month. Anyone can attend classes to learn new skills and further their career or personal maker journey. Also offered are professional development classes for middle and high school teachers. Our program trains on average 300 teachers per year in maker skills so they can go back to their class rooms with the skills they need to run successful programs.
Urban Workshop's Youth program has over 1,000 students annually in 4 levels of Hands-on STEM classes. Students can attend 12 week spring or fall semesters or week long winter and summer camps. We are a vendor to 20 local charter schools where families can use their home school funds to pay for classes.
Small businesses thrive in our cutting edge manufacturing and co-working environment. Our small business members average $20M in revenue annually and have raised nearly $60M in angel and venture funding. There is simply no more risk free and inexpensive way to start a small business.
We love to see our members succeed and support them every chance we get with free training seminars, hands on workshop, community out reach, discounts at local suppliers, and of course with the support of our staff! What will you make?
Links
Lab Capabilities
3D printing
CNC-Milling
Circuit production
Laser
Precision milling
Vinyl cutting