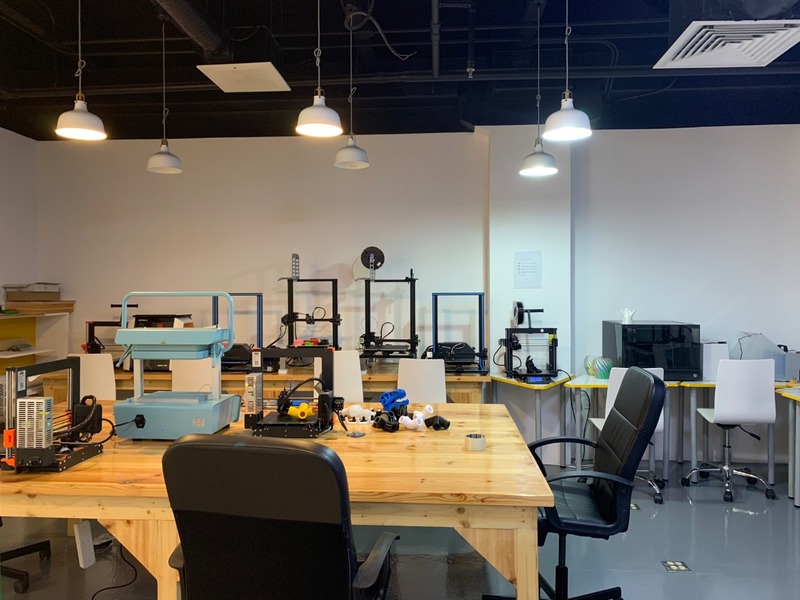 Talents Lab
https://www.fablabs.io/labs/talentsfablab
Olaya Center, Al Mukarramah St, Al-Aqrabiyah, P.O. Box 30082, Khobar, Eastern Region 31952, SA, Al Khobar, Saudi Arabia, 30082, Saudi Arabia
National TalentS Company was created and shaped with a dream to implant passion for science, technology, math and engineering in our national young minds. Through experience design, operational planning, staff training, activity development and project management we enable CSR funds & visitors attractions clients in developing and delivering audience experiences designed to engage and inspire.
Our team is specialised in designing and operating value-adding interactive learning programs that engage youth & the public at large through integrating science, technology and innovation with our client's aspirations and vision. Our projects span a wide range of informal interactive learning spaces, from museums, science centers and fab lab to festival and exhibition participations.
Links
Lab Capabilities
Impressão 3D
Produção de circuitos
Corte Laser/Gravação
Usinagem de precisão
Para quem é voltado o fablabs.io?
Discuss this Lab on forum.fablabs.io