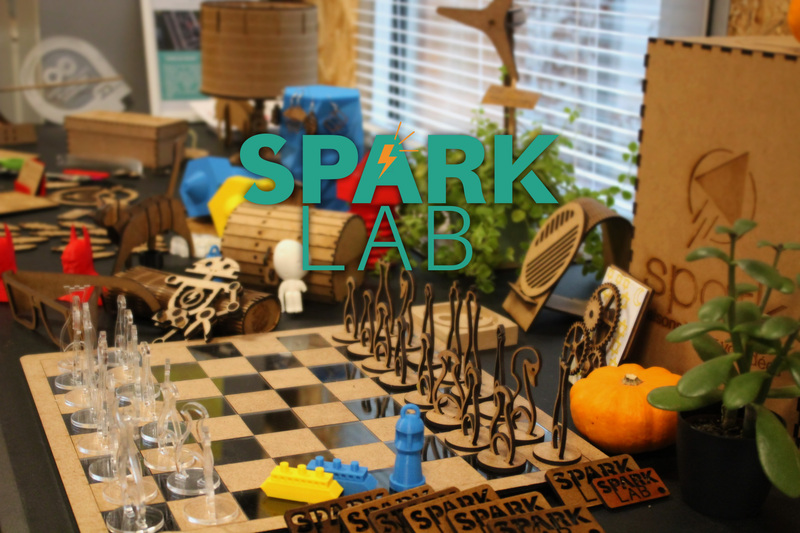 SparkLab Dunkerque
https://www.fablabs.io/labs/sparklabdunkerque
17 Rue du Jeu de Mail, Dunkerque, 59140, France
Le SparkLab est le premier FabLab de Dunkerque. Il a été inauguré en janvier 2018 et accueille depuis cette date différents publics avec des projets variés. Notre FabLab est un espace qui met à disposition des machines pilotées par ordinateur. Au coeur de ce lieu, vous pourrez booster votre inventivité en concrétisant vos idées.
Le SparkLab est également une place de rencontres et d'échanges. Venir au SparkLab, c'est intégrer une communauté de makers, pour prototyper, créer, inventer, apprendre, partager, réparer, personnaliser, seul ou en équipe. Que vous soyez un particulier, une entreprise, un entrepreneur, un porteur de projet ou un créateur, au cœur de notre FabLab, vous pourrez prendre les commandes de nos machines de production pour concrétiser tous vos projets. Également, nous vous proposons ponctuellement de participer à des ateliers créatifs. Leur thématique varie selon les événements du calendrier et la demande de la communauté.
Horaires d'ouverture:
Mercredi : 14h - 19h
Vendredi : 14h - 19h
Samedi : 14h - 19h
_EN_
SparkLab is the first FabLab based in Dunkerque. Created in Janaury 2018, it welcome creators and innovative projects. Our Fablab is a place where machine for digital fabrication are available. Here you can use your creativity to bring your ideas to life !
SparkLab is also a place where people can meet and exchange. Come and join the maker comunity to imagine, prototype, create, renove, learn and share !
No matter you are an individual, a company, an artist. With our help you can masterise the tools and machines in order to realise your project. SparkLab organise workshop and event to boost your creativity.
Opening hours:
Wednesday : 14h - 19h
Friday : 14h - 19h
Saturday : 14h - 19h
Links
Lab Capabilities
3D printing
CNC-Milling
Circuit production
Laser
Vinyl cutting
Discuss this Lab on forum.fablabs.io