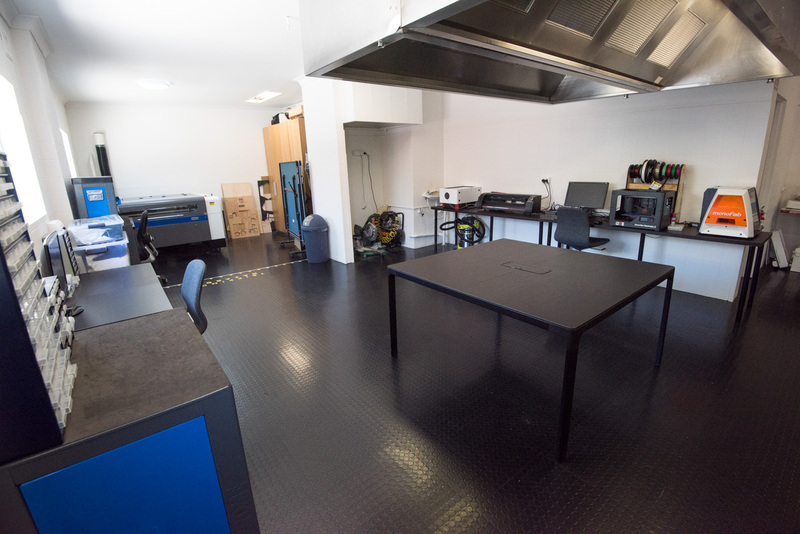 Snepo FabLab Sydney
https://www.fablabs.io/labs/snepofablabsydney
Snepo Research, 95 Riley Street, Darlinghurst, NSW, 2010, Australia
Snepo has spent over 10 years of working on the most technically challenging and radically innovative projects in Australia. The FabLab goes to the next level allowing our team of programmers and designers to share all their knowledge with the community and accelerate innovation in Australia.
Back in 2011 Snepo invented our own version of Pokemon Go with a GPS game, Gotcha, involving over 100,000 people running around the streets trying to win a virtual prize for 2DayFM. A global-first wearable tech product was launched for Durex; Fundawear, remote controlled underwear that transfers touch via mobile. After significant research we developed ingestible electronics with Bluetooth for a campaign, which involved someone taking on the challenge and eating it. When Oculus' first development kits first arrived in Australia it took Snepo only 3 weeks to build our own 3D engine to demo VR at a conference. When it comes to new technology we do things first and develop at breakneck speed. 
Snepo Labs is the first certified FabLab on the East Coast of Australia. At Snepo Labs we are bringing together universities, corporates and startups to accelerate the time to market using the latest digital fabrication tools. The Snepo Lab is being fitted out to build Lab v2, self-replicating, self-sufficient and designed with a sense of play and fun at its core. 
Links
Lab Capabilities
3D printing
CNC-Milling
Circuit production
Laser
Precision milling
Vinyl cutting
Discuss this Lab on forum.fablabs.io