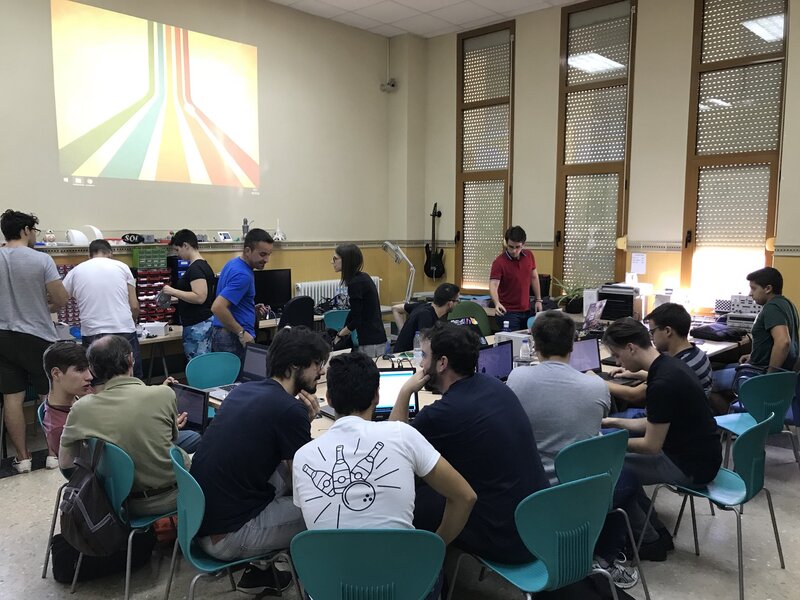 Smart Open Lab
https://www.fablabs.io/labs/smartopenlab
Escuela Politecnica, Avd. Universidad s/n, Caceres, Caceres, 10003, Spain
Our objective is to grow to collaborate and collaborate to grow.
We would like to get new fabrication skills and do it together, helping also new people to do it.
We are specialized in electronics, telecommunications, and computer sciences projects. We have expertise in microcontroller projects (such as Arduino or Texas Instruments ones) and also SBCs such as Raspberry Pi. We are applying this knowledge to #IoT #wearabables,... and related topics. We are already constructing some machines to help in the fabrication process including those necessary to automatically build PCBs and 3D printing and others such as 3D scanners.
Links
Lab Capabilities
3D printing
CNC-Milling
Circuit production
Laser
Precision milling
Vinyl cutting
Discuss this Lab on forum.fablabs.io