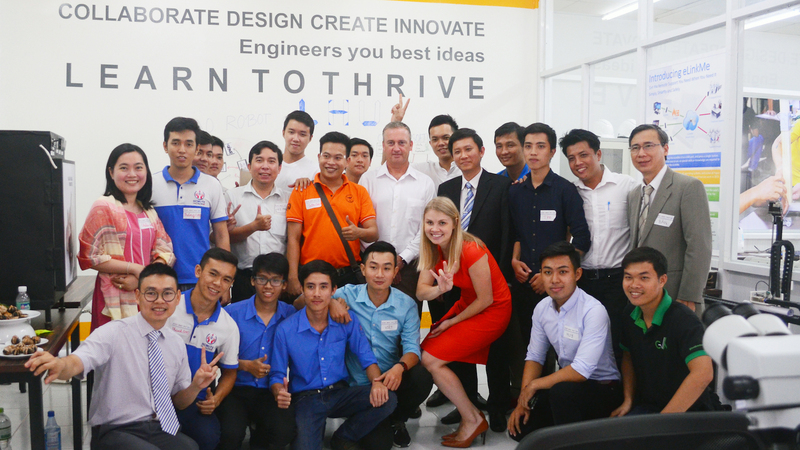 SHTP Maker Innovation Space
https://www.fablabs.io/labs/shtpmakerinnovationspace
High-tech park opposite Hanoi Highway, Saigon High Tech Park Incubation Center , Ho Chi Minh, 700000, Viet Nam
The Maker Innovation Space is a critical part of the USAID Building University-Industry Learning and Development through Innovation and Technology (BUILT-IT) Alliance. a five-year project funded by the U.S Agency for International Development(USAID). The space is a key component in initiating a culture of innovation by providing an experiential space where student and faculty can design, create, innovate, and develop work-ready competencies.
The area is designed the empower faculty and student to engage in a range of activities such as sharing ideas, designing. building, and developing new product. Student will also have an opportunity to engage in a combination of hand-on process , networking and participate in industry -led programming.
SPACE FUNCTIONS
* Provide resources for faculty and students with the means to access machinery and materials for project and courses
* A space for faculty to offer applied project curricula courses and workshops to students
* Influence culture of innovation, high professional skills, creativity and an entrepreneurial spirit
* provide a space for industry-led student competitions
Lab Capabilities
Impressão 3D
Usinagem CNC
Produção de circuitos
Corte Laser/Gravação
Usinagem de precisão
Para quem é voltado o fablabs.io?
Discuss this Lab on forum.fablabs.io