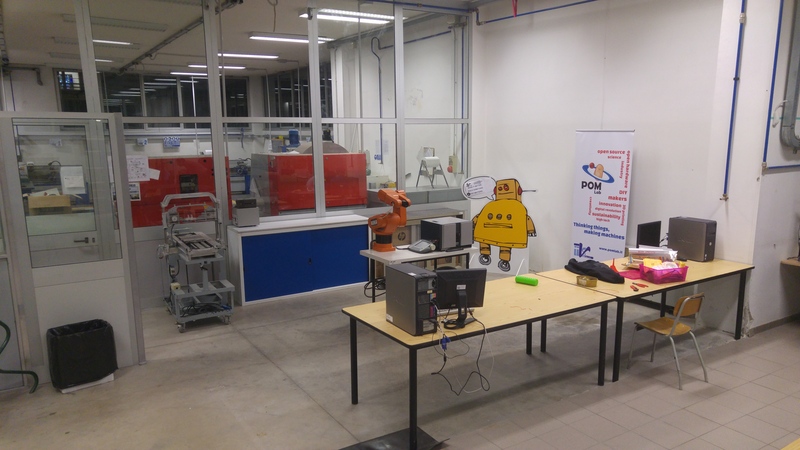 POMlab
https://www.fablabs.io/labs/pomlab
Via S. Michele, 68, Fossano, CN, 12045, Italy
At POMlab we gone mad for 3D print, we have some machines (delta, cartesian and hp proprietary) and each one of them found his space in different contexts.
We also abuse of laser cutting machine:
we need to organize our furniture ? --> shape some dividers for the drawers!
we need some id cards for our associated? --> laser engrave some cards!
we need a trash can for the pla & abs? --> laser cut a box!
But sometimes you could need to work with something harder than plexiglass, wood and 3d printable materials... That's why we keep our milling machine, our lathes and all the tools clean and ready for work.
Links
Lab Capabilities
3D printing
CNC-Milling
Laser
Precision milling
Discuss this Lab on forum.fablabs.io