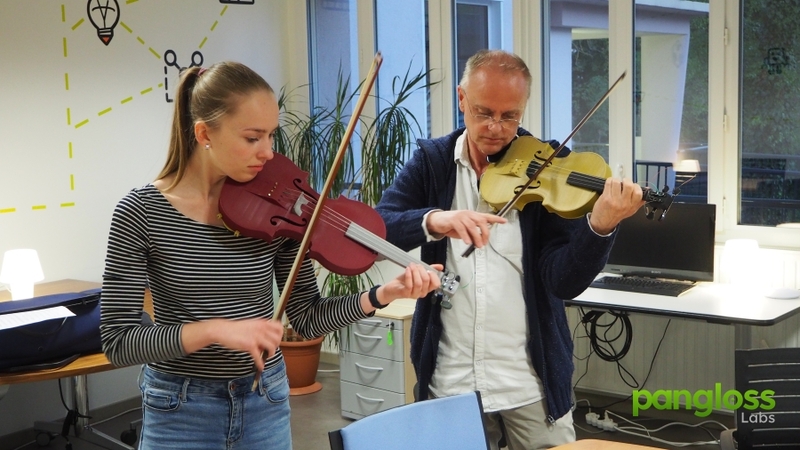 Pangloss Labs #1 - Ferney-Voltaire
https://www.fablabs.io/labs/panglosslabs1ferneyvoltaire
12bis Rue de Gex, Batiment Joseph Boisson, Ferney-Voltaire, Ain, 01210, France
Welcome. Pangloss is now two non-profit associations, one in France and one in Geneva, Switzerland. Both were founded in 2014. It aims to create experimental laboratories, and to prototype activities across various sectors, called Pangloss Labs. The French association is headquartered in Ferney Voltaire, France.
Join us
Who are we?
We are a team of socially minded entrepreneurs from the Greater Geneva area (both Switzerland and France). We have a shared passion for innovation. We came together to co-create products and services, create links, identify synergies and contribute to endogenous growth in the region.
What do we do?
We create and we animate third-spaces and eco-fablabs to support the development of local entrepreneurial activities. Our group is non-political, non-religious, non-discriminatory and open to all who love to innovate and co-create together.
This place will be a welcoming space, warm, open, practical, multicultural, ideally located in a city center, and connected with other areas of the same type.
How can I learn more about Pangloss Labs?
We communicate mainly through our Facebook group and we will be happy to send a newsletter with our activities.
Machines?
We have more machines than this web site shows (but we'll get them added soon) including: Filafab filament extruder, 80W Chinese Laser Cutter (1000mmx400mm), , iTopie Rainbow 3D Printer, Syntratec Laser Sintering Printer, ATLAS 3D Scanner, Fuel 3D Scanner, Pixmap Vinyl Cutter, Lemantek Giant 3D Printer
Lab Capabilities
3D printing
CNC-Milling
Circuit production
Laser
Precision milling
Vinyl cutting
Discuss this Lab on discuss.fablabs.io