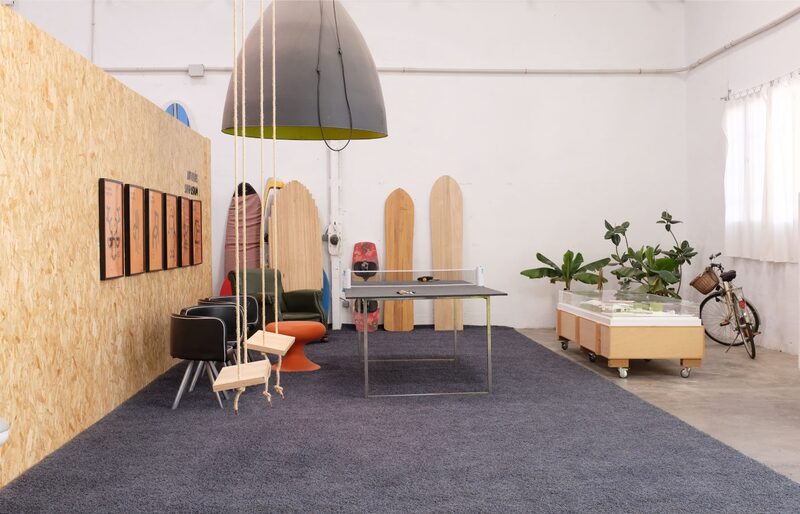 PLANNED
Oceanonaranja FabLab
https://www.fablabs.io/labs/oceanonaranjafablab
Calle Botiguers, 5, Polígono 3, Alboraia, valencia, 46120, Spain
Oceanonaranja is an industrial prototype and maquette company. It was founded as a limited company in 2005 by Mario de Alfonso Ballester, a maquettist and designer with over 25 years experience. He has always worked in this sector, which is why a large proportion of our clients are of many years' standing. We have earned the loyalty of our clients.
Mario de Alfonso also teaches "Architectural Maquetting" at the European University of Valencia and "do it yourself" at Barreira Desigh School. He also collaborates with the EASD of Valencia in a teaching capacity and teaches at the Architectural Valencia Politecnic University (UPV)
Oceanonaranja is also the oficial headquarters of the wokshop of the European University of Valencia and it students came to be trained and to build their own prototypes and models.
His contribution to the sector is broad and varied, his large-scale, emblematic works including the maquettes of the macro project for the City of the Arts and Sciences, the maquette of the Port of Valencia for Consorcio 2007 and the celebration of the 32nd America's Cup and the two replicas of the LEM lunar module, one for the Prince Felipe Science Museum and the other for the planetarium in Majorca, together with maquettes for the emblematic buildings at Expo Zaragoza 2007 and the collection of 28 maquettes for the Memory of Andalusia Museum in Granada.
It is important to underline that Oceanonaranja has continuously adapted to new technologies and today it is a modern company that makes permanent endeavours to improve the quality of its projects by bringing into its technical team all of the new developments in mechanical and/or computerised tools that appear on the market.
It should not be forgotten that 20 years ago, maquettes were made entirely by hand. Computerisation did not exist and this adaptation has required an enormous business, economic and professional effort.
We are always ready to try a new material, a different machine or an unknown manufacturing process. Our keywords are development and innovation in all fields.
Oceanonaranja SL is working hard to become an inseparable part of the museography of this country and is being rewarded through many commissions in the sector and the large number of maquettes that we have specifically designed and produced for museums and exhibitions.
Oceanonaranja is a modern company, keen to adapt by the day to new technologies and so it makes ongoing efforts to improve the quality of its projects by incorporating all of the new mechanical and/or computerised tools that appear on the market into its technical team.
Oceanonaranja today has the latest generation of numerical control cutting machines.
-Multicam Mod. I-304-R Router, 3000x2000x250mm, for cutting and milling all kinds of plastic, polystyrene foam, wood and soft metals.

-COMAGRAV Router, 700x1400x120mm
-Laser Engraver Red Sail 1200x900, alternative to the above for smaller jobs
-LASERPRO Mercury laser engraver, 640x640mm,
-Laser engraver, 1000x2000mm, assembled by Aplus, 100w, for cutting all types of organic material, such as paper, cardboard, PMMA and plywood of up to 10mm.
-3D printer Wasp Delta 2040 mm, for the printing of any piece that has been computer modelled, creating three-dimensional plastic pieces.
The trajectory of Oceano, as a company, and of its founder Mario de Alfonso together with current tendencies and needs, have made us humbly think that we are and have always been a fabrication laboratory.
We would like to be a part of the FabLab community and once we will became a part of it, we have the following goals:
-to teach the handling of CNC machines and 3D printers
-to be a place where every one can came to be helped with his fabrication problems
-to be place where you can use CNC machines and 3D printing ones
-to a be place for seminars and workshops
-to work in collaboration with the FabLab Valencia
-to innovate and invent using technology and digital fabrication to allow anyone to make (almost) anything,
-to create opportunities to improve lives of anyone
The technology used by Oceanonaranja, together with the proven experience of our workforce, partners and members, guarantee optimum results in this our last project
Links
Lab Capabilities
Impressão 3D
Usinagem CNC
Produção de circuitos
Corte Laser/Gravação
Usinagem de precisão
Para quem é voltado o fablabs.io?
Discuss this Lab on forum.fablabs.io