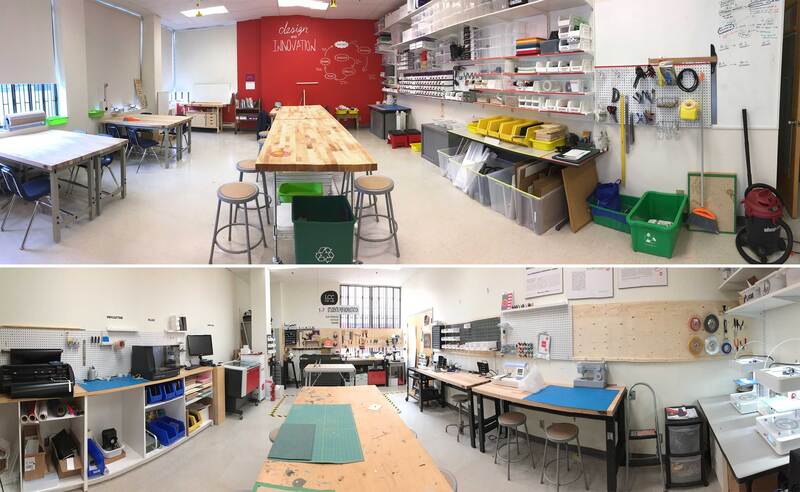 LCC Fab Lab
https://www.fablabs.io/labs/lccfablab
4099 Royal Avenue, Montreal, Quebec, H4A 2M5, Canada
The LCC Fab Lab is a unique feature at Lower Canada College in Montreal, Quebec, and a first amongst private k-12 institutions in Canada. While the LCC Fab Lab is integrated into a school setting it is fully committed to the Fab Charter and is currently accessed by the public in the form of workshops offered to other schools, families, and organizations interested in learning about design, innovation, and digital fabrication. Workshops are in part led by LCC students who are keen to share this resource with others. Professionals also have access to work in the lab in exchange for sharing their time and experience in the form of workshops or technical assistance to the youth that visit the space. Access in such cases is by appointment or invite only.
Links
Lab Capabilities
Impressão 3D
Usinagem CNC
Produção de circuitos
Corte Laser/Gravação
Usinagem de precisão
Para quem é voltado o fablabs.io?
Machines
Discuss this Lab on forum.fablabs.io