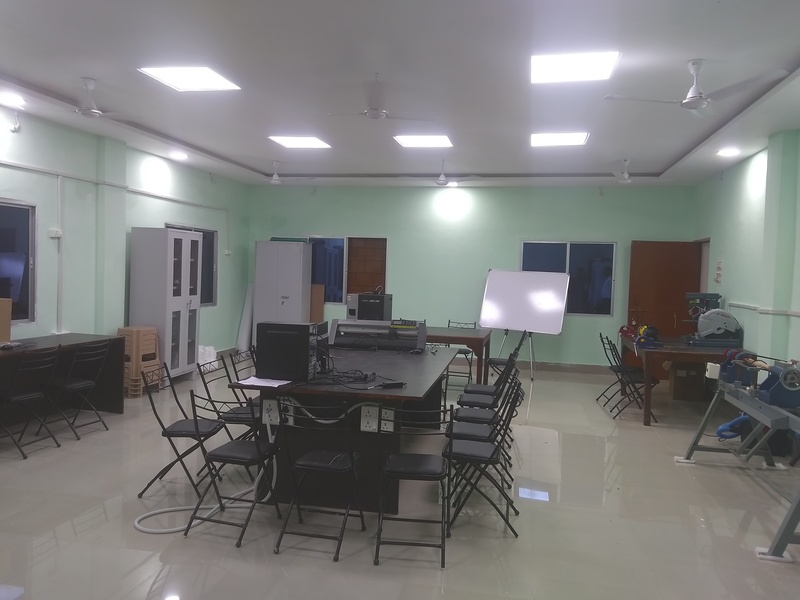 CLOSED
Innovation Lab, Palnar
https://www.fablabs.io/labs/innovationlabpalnar
Palnar, Dantewada, Chattisgarh , 494552, India
Vigyan ashram -Innovation Lab is located in Village Palnar , Dantewada district, Chattisgad, India, one of remote location surrounded with forest and Force. Major objective to establish this lab is to introduce digital fabrication tools, processes to school students under STEAM program and work on local problems with Innovative solutions. Lab is having 3d Printer, Laser cutter, PCB milling machine, Vinyl cutter , Power tools, soldering station and required consumables.Its following Fab charter and having access to community,school/ college students without any gender bias and age limitations.
Links
Lab Capabilities
Impressão 3D
Usinagem CNC
Produção de circuitos
Corte Laser/Gravação
Usinagem de precisão
Para quem é voltado o fablabs.io?
Discuss this Lab on forum.fablabs.io