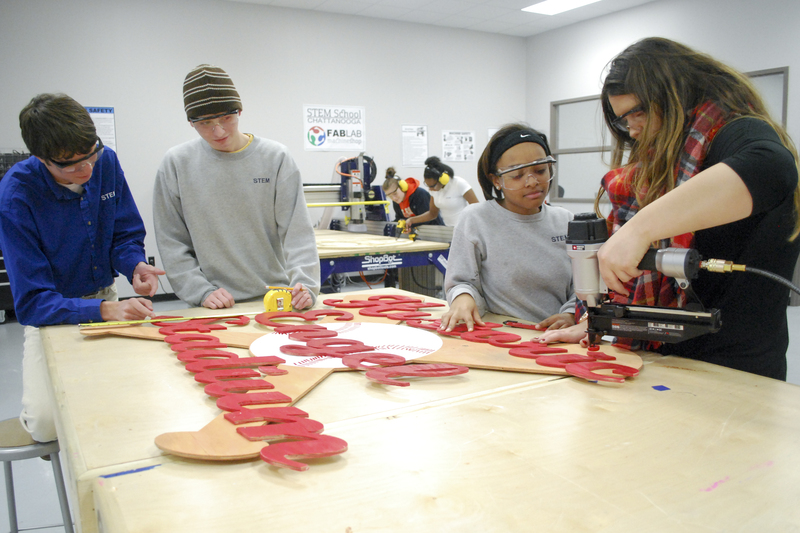 Fab Lab STEM Chattanooga
https://www.fablabs.io/labs/fablabstemchattanooga
4501 Amnicola Hwy, STEM School Chattanooga, CETAS Building, Chattanooga, TN, 37406, United States of America
The Fab Lab STEM Chattanooga is located on the STEM School Chattanooga campus (a 9-12 public STEM platform school). Following the STEM school's model, the Fab Lab gives students and community members open access to a plethora of technology and tools that allow Fab Lab visitors to produce functional products that require advanced manufacturing tools, machining, and electronic access.
Links
Lab Capabilities
Impressão 3D
Usinagem CNC
Produção de circuitos
Corte Laser/Gravação
Para quem é voltado o fablabs.io?
Discuss this Lab on forum.fablabs.io