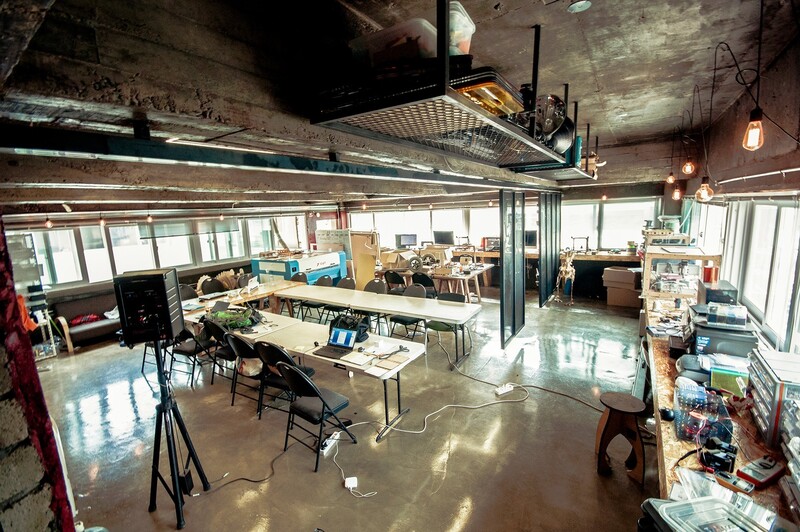 Fab Lab Seoul
https://www.fablabs.io/labs/fablabseoul
Sewoon Plaza #550, Jangsadong 116-4, Jong-Ro Gu, Seoul, 03194, Korea (Republic of)
FABLAB SEOUL Innovative Education Empowers You to Create Your Own Future
FabLab Seoul was the first Makerspace opened in Korea by TIDE Institute. TIDE Institute is a non-profit organization disseminating Maker Movement and Entrepreneurship in Hardware. Anybody can access our tools, the staff's knowledge, and our educational programs. We hope to drive innovation and future fabrication techniques to the world.
FabLab Seoul is an open lab and welcomes any visitors during our operating hours of Monday to Friday from 9am to 6pm. Please contact us prior if you wish for more than a simple introduction of the lab or would like to visit
We strive to constantly develop ourselves and provide new educational content to help the public by offering unique and affordable monthly workshops. Some of these programs include the yearly FabAcademy Program, our basic lab equipment safety and usage programs, our FabTist program which feature different artists inspired workshops, our MakerAcademy curriculum which educates future makerspace technicians, and more.
We also offer our services in designing and building new makerspaces and have successfully created Fab Labs in international high schools, different cities, and even different countries. By creating a community of makers in and out of Korea and connecting with them, we hope to generate a wealth of knowledge and resources that everyone can benefit from.
Links
Lab Capabilities
3D printing
CNC-Milling
Circuit production
Laser
Precision milling
Vinyl cutting
Discuss this Lab on forum.fablabs.io