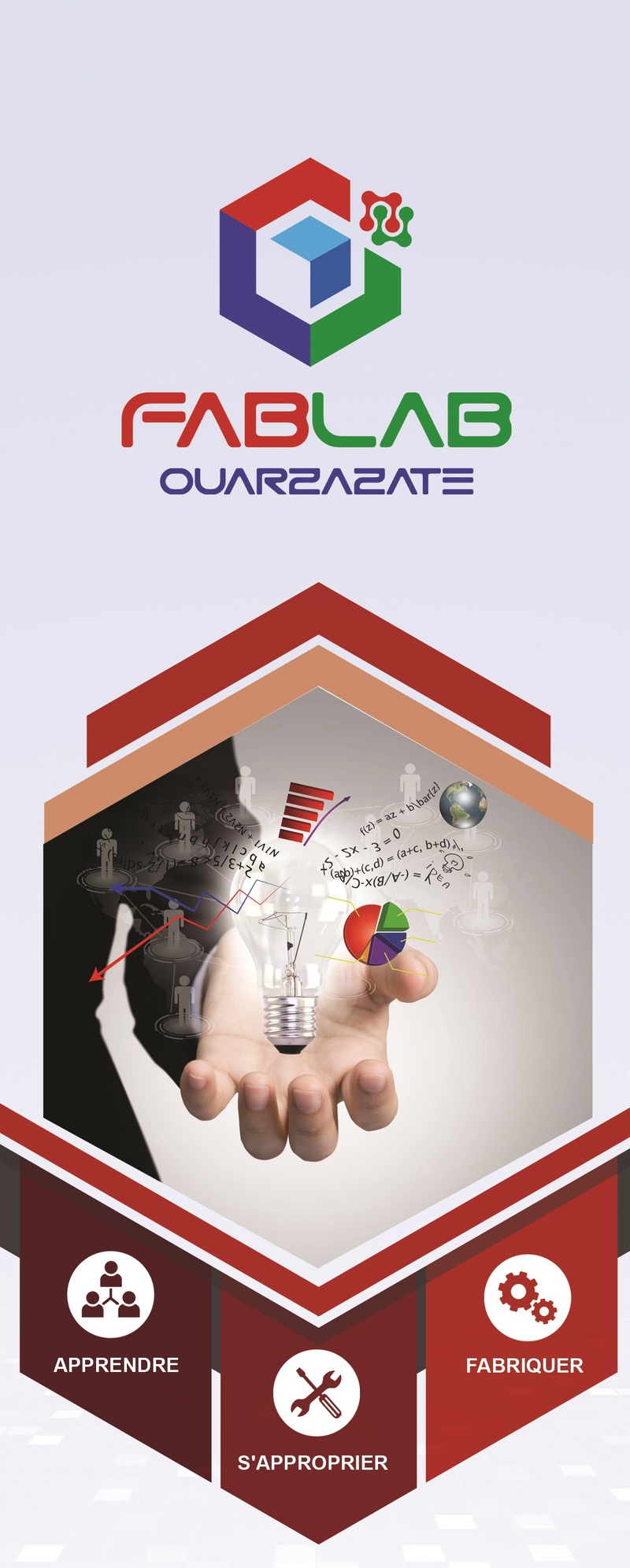 PLANNED
FABLAB OUARZAZATE
https://www.fablabs.io/labs/fablabouarzazate
FABLAB OUARZAZATE , Ibn Al Haytham Technical Hight School, Ouarzazate, Maroc, OUARZAZATE, OUARZAZATE, 45000, Morocco
Fablab Ouarzazate is a space aimed at developing and monitoring innovative projects and sharing technoligical knowledge and experiences.
FabLab Ouarzazate 'Manufacturing Laboratory' is open to the public and the professionals. You can manufacture almost any type of project, using all tools, hardware and computers which controlled machines.
Location :
We are located in Ouarzazate "the door of the desert".
Our laboratory is devided to 3 large labs; one for electrical equipment, the other for electronic devices and the last for mechanical tools, we also have open spaces with computers for project engineering and research.
Our type project :
- Robotic projects
- Projects in the field of RE and EE.
- Electrical, Electronics, Powerful Electronics Projects ....
- Prototyping of ICs, embedded systems, RF circuits, EMC ....
Tool and equipment available:
- 3D printer
- tools for electronics
- Electrical and mechanical workshops
- Oscilloscopes, Frequency synthesizer, electrical and electronic tools
- tools for mechanical manufacturing
- high performance computers
Expertise and know how to do it:
- Meet people with various skills in the field of Electrical / Electronics and Telecommunication, Automatic / Automation, Computers and all other fields.
- Theoretical and practical training of high quality themes: robotics, Arduino, Linux electrical / electronics, mechanical manufacturing, PLC, Raspberry PI, IOT, C language, microcontrollers, sensors & actuators, CAD, 3D graphics, 3D printing ...
Lab Capabilities
3D printen
Laser Snijden/Graveren
Precisie frezen
Discuss this Lab on forum.fablabs.io