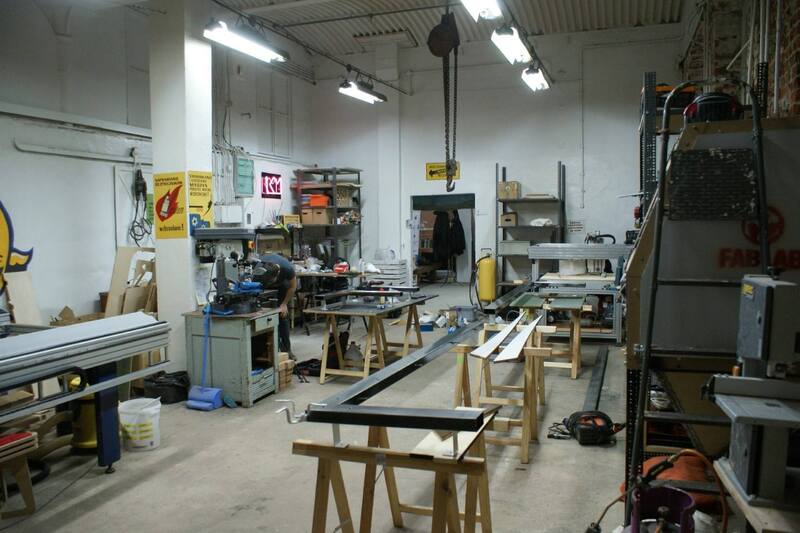 FabLab Łódź
https://www.fablabs.io/labs/fablablodz
Piłsudskiego 135, Łódź, Łódź, 92-318, Poland
"FabLab Łódź offers almost 300 metres of creative-workshop space, and this space is still evolving. Responsible for overseeing the overall nature of our FabLab, the FabLab Łódź Trust focuses on developing a technological workshop for all makers in the Łódź area. In addition, the Trust offers a wide range of technological and educational projects to anyone and everyone in Poland.

For our workshop and projects we have a large group of makers, engineers and experts in many areas, including but not limited to: digital CNC, 3D printing, electronics, material science and artistic creativity. We work together to make and create both with technology and for the whole community. Thanks to the open exchange of information in many areas, we have created an environment which makes it possible to complete almost any project, whether CNC tools, specialist educational workshops, artistic constructions or something else.

It turns out that providing easy access to professional tools and people with the required practical knowledge fills a very important need locally. Access to tools and knowledge also makes it possible for young makers and constructors to learn the technical and practical skills which they need. We try hard to actively fill in the gaps in education when it comes to technical areas, as well as to actively encourage young people to think up and make their own projects, to make what they want to make."
Virtual tour available on fablab 360
Links
Lab Capabilities
3D printing
CNC-Milling
Circuit production
Laser
Precision milling
Discuss this Lab on forum.fablabs.io