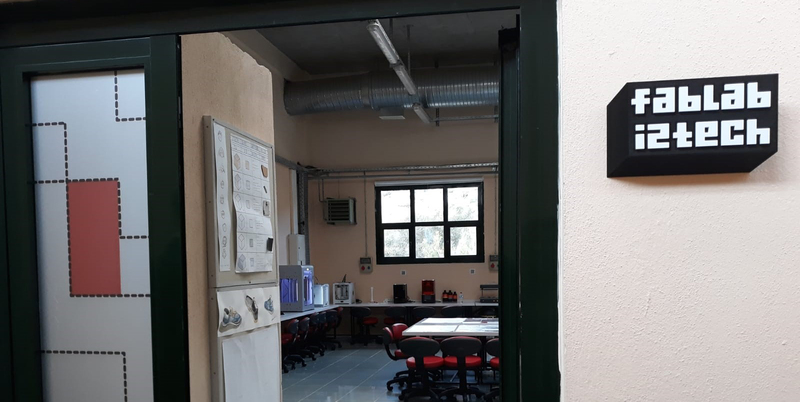 FABLAB IZTECH
https://www.fablabs.io/labs/fablabiztech
IYTE Endüstriyel Tasarım Bölümü, D Blok, İzmir, Gülbahçe, Türkiye
FabLab Iztech is founded within a project funded by university. It is created as an open makerspace without any commercial purpose. At Fablab Iztech, we aim to create a local community of makers connected to a global network, with a commitment to work on global problems. We embrace openness and welcome diversity. Fablab Iztech is home to everyone who has the passion to pursue an idea. We encourage collaboration, co-creation and co-design in making, sharing and facilitating innovation and open source solutions. We encourage experimenting with novel materials and techniques. We believe in trial and error to give us problem-solving abilities and accumulating experience toward progress. We believe that designerly ways of thinking and acting is key to create innovative solutions.
We give priority to education and research to sustain innovation and production as an inseparable aspect of Iztech's culture. We see Fablab Iztech as integral to all design-teaching and production-related environments. Thus Fablab Iztech serves as a platform to share know-how and ideas and to encourage the documentation, archiving and retrieval of design and production processes.
Fablab Iztech is where we learn, teach, share MAKING.
Links
Lab Capabilities
Stampa 3D
Fresatura CNC
Incisione e taglio laser